John D. Moran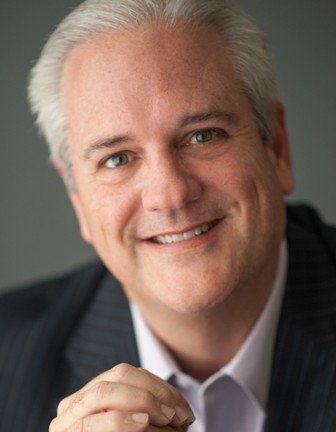 Born in Knoxville, Tennessee on September 10, 1963.
Departed in Oviedo, Florida on April 15, 2018
Devout Christian, CEO, and business coach, John D. Moran, passed away Sunday, April 15, 2018. After three years of struggling with Amyotrophic Lateral Sclerosis (ALS), John, 54, died at his home in Oviedo, Florida.
Rich in love and happiness, John was as well known for his leadership roles in church and business as he was for his good looks, sense of humor, and the enormous amount of love he had for his family. Born in Knoxville, Tennessee, September 10, 1963, John spent most of his childhood in Melbourne, Florida as an avid surfer, football player, and all American boy next door, who everyone either wanted to befriend or date. John graduated from Melbourne High School and attended the University of Central Florida (UCF), where he not only received his Bachelor of Science in Business Administration but also met the love of his life, Trena. John and Trena were married in 1987 and had two children, Torie and Jacob. He taught them how to fish & surf, that football was a way of life, to make wise decisions, and that every mistake was an opportunity to learn. John's passion for God was inspiring and contagious, and it impacted the lives of so many.
John loved playing golf and when he wasn't playing, he was watching. He also loved surfing alongside his son and best friends. One of his favorite activities was watching Gator football with his daughter, and he shared his love of photography with her.
John was a proven leader. As an Executive Business Consultant of the Moran Performance Group, John led and inspired others to be successful leaders. Prior to being a business coach, John spent most of his career in the banking industry. He served as the President and CEO of Riverside Bank of the Gulf Coast, a 13-branch network from Sarasota to Naples. Prior to Riverside Bank, John was the Regional Manager for SunTrust and Assistant Vice President for Barnett Bank in Melbourne, FL.
In addition, John played a significant role in the community. As a regional director and board member of Light Up Your World, he was an advocate for anti-bullying, providing education to schools. John also impacted the lives of students and teachers by serving as president of Nexus 70, where he helped churches and community groups partner with public schools to deliver educational programs. John was committed to the business community as well. He was a board member of several organizations like Cape Coral Chamber of Commerce and Christian Chamber of Southwest Florida.
John is survived by his wife Trena, daughter Torie, son Jacob, parents Tanya Pruitt (Charles Herbert), Tom (Sue) Moran, Jack (Becky) Maclean, and sisters Marla Reynoso and Shawn Stonaker. Predeceased by his grandparents James H. and Mary Pruitt and sister Tami Middleton.
A memorial service for John Moran will be held Saturday, May 5 at 2:00 p.m. at First Baptist Orlando.
In lieu of flowers, the family asks that you make a donation to the Central Florida Chapter of the ALS Association ALS Association Florida Chapter
By Marla Moran Reynoso
1 entry.
So sorry for your loss. My husband, Lawrence Prete, was diagnosed with ALS in August 2005. By God's grace, he is still with us 17 years later. We wish you God's grace in everything. God bless you and your family.