John F. "Hoss" Haase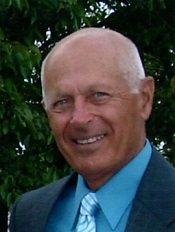 Born on March 13, 1941 in Columbus, Wisconsin
Departed on February 12, 2021, in Rockledge, Florida
John F. "Hoss" Haase of West Melbourne passed from this life to be on "the other side" with his Lord on February 12, 2021.
He was born in Columbus, Wisconsin on March 13, 1941. He served in the U.S. Navy as a Communications Technician 2nd Class and graduated from the U.S. Army Language School in Monterey, California as a Romanian linguist. He served overseas in Turkey prior to employment at the National Security Agency where he retired after 36 years of federal service.
John's interests were varied but he most enjoyed playing softball with the Post Road Seniors, fishing, trips to Biloxi for poker tournaments and camping with his wife Carole. He was an amateur radio operator, WA9ENO, for over 54 years. John was an avid conservative.
He came to the Melbourne area from Carroll County, Maryland after retiring. He and Carole resided in ORA, Melbourne Beach where he was a member of the Board of Directors and maintained their website prior to moving to West Melbourne. He was also a member of the Community Chapel of Melbourne Beach where he served on the Board of Trustees for five years. Since moving to West Melbourne, he and Carole have been attending Covenant Church in Palm Bay.
Survivors include his loving wife of 56 years Carole, a daughter Robin (Dennis) Trumpler of Eldersburg, Maryland, son John (Jo Ann) Haase of Palm Bay, Florida; five grandchildren Jennifer (Mike) Broyles, Ashley (Andrew) Cecil, Brian (Rebecca) Trumpler, Travis and Amanda Haase and six great grandchildren Sophie, Sam and Henry, Lou, Tyler and Lorelai.
In lieu of flowers, the family requests contributions be made to the Haven for Children, 555 Grant Avenue, Satellite Beach, Florida 32937.
John requests that everyone just kick back, drink a beer, and eat some steamed crabs. Services will be held at a later date.
24 entries.
So, so sorry to hear that the Big Hossman has passed. I will sorely miss him, but not his corny humor. He was a good guy.
Our heartfelt condolences to Carole, John, Robin and his entire family. Our families have a long history of enjoying life's treasures together. Our camping and fishing adventures are epic; Keens Pond, Smoke Hole, Blackwater Falls, Oak Creek.....His adventurous spirit always kept things interesting. One-of-a-kind and will be greatly missed. RIP John, my friend.
Haase was a fun guy to play ball with. I'll miss him.
Will miss John very much, as will all the guys who played softball with him at Post Road. Will especially miss his wit and great sense of humor both on the field and in our numerous email communications. So sorry!