John W Black Jr.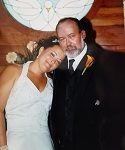 Born on October 9, 1948 in Ft. Lauderdale, Florida
Departed in Malabar, Florida on March 4, 2020
John W Black Jr passed away suddenly on March 4th 2020. Born October 9th 1948 to John and Eunice Black. He is preceded in death by his loving wife, Peggy. His daughter, Natacha, his daughter Amber, his grandson A.J., and his brother Butch. John faced many tragic moments in his life but he never let it get the best of him. He always had a smile, a great story or a joke to tell. He was there to listen if you needed to talk or to be the shoulder to cry on, but you couldn't cry for long around him because he always made you smile. He spent over 25 years living in the Florida Keys where he owned a successful construction company. He loved to go fishing, being on the water was in his blood. He loved dancing, bowling and hosting parties. His love of his friends and family was unwavering. He wanted to be surrounded by people always. He was a kind-hearted person who would do anything to help anyone in need if he could. He spent years caring for his disabled wife and daughters without any complaints. He fought for them at every corner, and when in the face of heartbreak, he pushed through and somehow kept going. He faced many situations that would break most people, but not John Black Jr. As much pain as he felt and as much as his heart hurt he always found a way to push through and was able to put a smile on his face. He found comfort in his family and friends. He had so many accomplishments including being an airplane mechanic in the US Air-force, learning to fly a plane and completing a solo flight which he was terrified of but he did it. His greatest achievement in his eyes was his family. He was a proud husband, father and grandfather. His family meant everything to him and he meant everything to his family. He spent hours watching his grandchildren. It never mattered what they were doing, he just wanted to be with them. He would watch their cartoons, play their tablets, watch them draw, watch them ride their bikes or jump on the trampoline, but he loved watching them play soccer. He tried to make every practice and every game. Even when it was to painful to walk, Papa made sure he made it out to the field, and cheered loudly for them. He loved spending time with his son-in-law, Dennis just talking and working on things together and having a cold beer together. He was there to give advice, pass on his knowledge and help in any situation that he could. Everyone who knew him he touched their soul, and is a better person for having known him. You could not know my father and not want to be a better, kinder more loving person. He is survived by his daughter, Lisa. His son-in-law, Dennis. His granddaughters, Madelyn and Olivia and everyone he loved. To the strongest man I have ever known, my hero, my friend, my confidant… I miss you dad.
Burial with Military Honors will be 2pm Thursday March 19th at the Cape Canaveral National Cemetery. A celebration of life will be held Sunday March 22nd 1pm at VFW Post 4536, 4401 Dixie Highway NE, Palm Bay, FL.

3 entries.
Great memories of John - growing up in the same neighborhood - mutual friends ... loved the old Pontiacs and fun rides .......Rest in Peace , my friend
Although all our lives we lived in different states. Being an only child, I always felt a connection to John and as an adolescent I was able to visit him when my grandparents drove to Florida from Connecticut to visit my grandmother's two girls. John and his brother Ernie were my only close relatives. Many, many years later I found him on the internet and we had been talking to each other at least once a month ever since. I found him to be a gentle soul, caring and compassionate. It grieves me that we lost so many years sharing our joys and sorrows. He enjoyed our conversations about Jesus and I believe these discussions brought him much comfort. Sometimes he would call me in the middle of the night just to have me pray with him. I'll miss him very very much. I do believe we will see each other again in Heaven. Peace to you my dear cousin. Love, cousin Lynda