Karen Marie Beck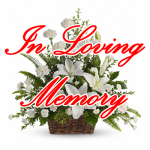 Born in Woodside, New York on August 5, 1949
Departed in Melbourne, Florida on August 28, 2019
Karen Marie Beck was called to be with God on Wednesday August 28th at the age of 70 (though don't tell her since she still believed she was 69). She lived a beautiful and happy life leaving behind a trail of family and friends that will miss her dearly but join her eventually. She loved her children with all her heart and was never shy about saying so out loud and often.
If you knew Karen, you knew she could never get a story (or a joke) straight often believing the tales she weaved, but it was certainly entertaining. We could always turn to John, her partner in life for the last 37 years, to help puzzle it out.
Her achievements can't be tallied in awards or money or assets (particularly since she didn't have any of those things). They are the countless lives she touched and people she helped. She was always positive and ready to listen with an encouraging ear when you needed her. An incredibly kind and generous person, she never had much, but was always willing to give whatever she had.
Her beautiful soul is now in heaven. She is happy and not in pain. And she will be looking over us and loving us everyday.
In lieu of flowers, do an act of kindness or encourage someone today. To honor her this way will be worth so much more than flowers and is the cornerstone to how she lived her life.