Kathleen J. Maas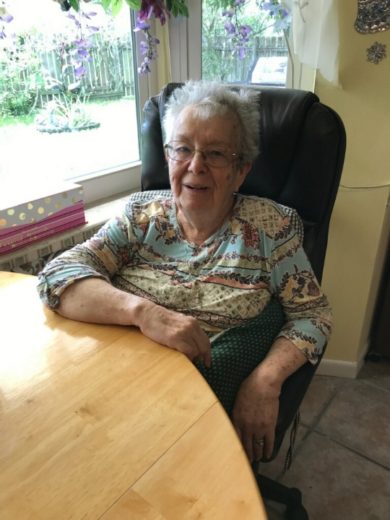 Born May 7, 1940 Faribault, Minnesota
Departed March 5, 2022 in Melbourne, Florida
Kathleen J. Maas, 81, of Melbourne passed on March 5, 2022. She was born in Faribault, Minnesota on May 7, 1940 to Ambrose and Esther Erie Madigan.
Her husband of 62 years Donald D. Maas shares that "Katy and I learned to trust and lean on each other in times of need. This never changed in our over 62 years of a wonderful marriage! These understandings of life were fully engrained in our children, a must for a loving family". Our family includes our children David (Dina) Maas, Michael Maas, Constance (Kevin) Crocker, Daniel Maas and Donald Maas; sister Mary Jo (Paul Gerber) Madigan; sisters-in-law Marion Paquette Madigan and Barbara Madigan; eight grandchildren and three great grandchildren.
Kathleen has always been her family's caregiver with end of life care of her grandmother, mother and father. Known as "Bucket of Snap" she was a responsible, loving and caring person who loved to have parties with family and friends to enjoy life. Proud of her Irish heritage, she enjoyed celebrating St. Patty's Day.
There will be a small, casual gathering in celebration of Katie's life at the family home on Saturday the 26th of March from 1 to 3pm.
Her burial will be in Minnesota.
5 entries.
Beautiful Kate. Before anything else, you always loved. You sang, you laughed, you cooked and baked. You were always tender with your grandkids and they loved you for that. Your love of family and all things in the kitchen have passed down the generations. Each time we gather to celebrate an event, we will forever be reminded of your gifts to us!
My dear Katy made friends wherever her feet stood. A beautiful personality & smile that easily could acompa ny a hug &kiss if you where lucky. When we met,the both of us had unusuall childhoods. As we fell in love we learned to lean on each other. Through the yrs the bond of love grew much stronger. She told everyone I was her savior. I felt dear katy was my savior. Almost 63 yrs together. April 25th was our anniversary. We may have the memorial celebration of this beautiful woman then. We'll see. Love to all from this person with a huge empty spot in my life,as do all our family
Another Faribault surrogate son who will miss Kate. Spent a lot of my youth at the Maas house playing cards and drinking Mountain Dew!! "Death leaves a heartache no one can heal, love leaves a memory no one can steal."
I couldn't have asked for a better mother in law. We will miss her dearly,
I know there are a lot of us Faribault boys who consider Kate to be a second mom. I know I'm one. I'm so sorry to hear of her passing. I am hoping that your memories of her bring you joy.