Kenneth Alfred Bohlmann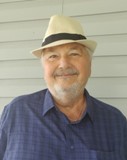 Born in Milwaukee, Wisconsin July 17, 1938
Departed in Palm Bay, Florida on November 30, 2018
Kenneth Alfred Bohlmann was born July 17, 1938, in Milwaukee, and died peacefully on November 30, 2018 at his home with his wife Lee, and children, Jen Schell and Chris Bohlmann by his side.
Ken was married for 53 years and enjoyed life to the fullest. Raising their children on a hobby farm in Wisconsin, with horses, cats, chickens and dogs, they also lived in Lompoc and Carlsbad CA, before moving to Indialantic in 1996.
In retirement, travel was their passion. In 2005, buying a fifth wheel and truck, they headed to the open road, serving as volunteers throughout the country. Docents at a lighthouse in Newport, Oregon, park caretakers in Santa Barbara, hosts at Skidaway Island State Park in Georgia, and a national forest in Virginia. The last several summers were spent in Springfield VT on Blackwatch Farms, where Ken artfully managed the lawn and gardens with a little cattle management.
They wintered in Wickham park and would escape to parts far and wide: Australia, Turkey, Russia, United Kingdom, European capitals, Israel and the Caribbean. His travels allowed him to collect thousands of pins, tee shirts, and local art from around the world. He studied every place he traveled and could have hour long conversations with strangers on land and sea. Always with a cup of coffee in his hand and smile on his face when it accompanied ice cream or cheesecake.
As a master gardener, Ken enjoyed cultivating and designing eclectic gardens and landscapes wherever he lived. He was an artisan, whether it was plants, beads, paints, driftwood, rocks, or glass. He had a lifelong passion for learning, perfecting his google and you tube search skills to study art and history. During Chemo and pain, he painted with water colors daily, creating cards and bookmarks. His creativity knew no bounds and he enjoyed gifting his creations with others.
He walked with the Lord in life and death. His life will be celebrated on Friday, Dec 28, 2018 at 11 a.m. in West Melbourne, Florida at New Hope Lutheran Church. His ashes will be dispersed in Hawaii in July. He will be missed greatly by his children and grandchildren: Jen (Todd Schell), Caleb, Owen, Bella; Chris (Jill) Bohlmann, Steve, Brett and Victoria.
3 entries.
We are sending our thoughts and prayers across the miles to all of you. Ken possessed a beautiful spirit and was always so willing to share his knowledge and expertise with others. We will miss our poolside chats and comradery in Florida this year. +Rest in peace, Ken! SKP hugs to you, Lee, and your family
My thoughts are with you and your family during this time. I love you guys. The Whitings Robin Robie Tori Jenna Cayce Ana and Jake
I am so happy that we were able to reconnect after years of being apart. Dan and I loved your company and your stories. Hallelujah, Ken!