Larry Lee Withrow, Sr.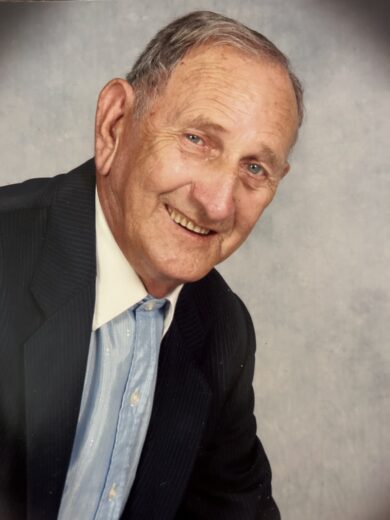 Born on January 23, 1943 in Poca, West Virginia
Departed March 17, 2023 in Palm Bay, Florida
Our beloved father, husband, grandfather, uncle, and brother has gone to a better place.
Larry Lee Withrow Sr., 80, of Palm Bay, Florida, passed away peacefully March 17, 2023, under the care of Hospice of Health First and his family. He was born Jan. 23, 1943, in Poca, West Virginia, to Vonda (Wilkinson) Withrow and Leslie Withrow. He was married to Margaret "Betty" (Skelton) Withrow. He worshiped at Cornerstone Church of God for many years and considered this his church home. Larry was a professional builder. His expertise was in concrete, block, brick, and stone, at which he received all his work by referrals only. He was a perfectionist, taking great pride in his work, which can be seen throughout Brevard County.
After retirement, he enjoyed traveling with his family. He visited 46 states in the U.S. He also enjoyed boating, kayaking, and cruising.
He was preceded in death by four brothers, Paul, Bobby Joe, Stanley, and Ronald Withrow; and two sisters, Carol Straughan, and Katherine Withrow. He is survived by his wife of 59 and a-half years; three sons, Larry Withrow Jr. (Sara), Mark Withrow (Christine), and Timothy Withrow; a daughter, Tonja Flanagan; 12 grandchildren; 22 great grandchildren; sister, Debra Fuchs; and a multitude of extended family and friends.
Services will be held at Cornerstone Church of God, 311 E. Hibiscus Blvd., Melbourne, Florida, at 11 a.m. Wednesday, March 22, 2023.
In lieu of flowers, please make a donation to Cornerstone Church of God in memory of Larry Lee Withrow Sr.
1 entry.
Larry leaves Wonderful memories, he had a kind spirit and a beautiful smile. Will keep his family in prayer.