Larry Ray Knox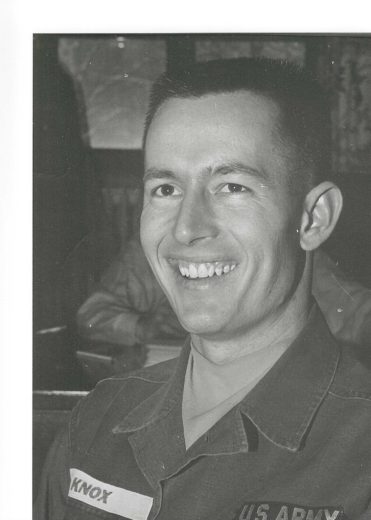 Born on October 30, 1938 in Mechanicsburg, Ohio
Departed on February 10, 2021, in Melbourne, Florida
Larry Ray Knox, 82, of Melbourne, Florida passed on February 10, 2021. He was born on October 30, 1938 in Mechanicsburg, Ohio to Ronald and Violet Mason Knox.
His family includes his daughters June Knox, Susan (John) Corbley, Brenda (Dane) Cook; sisters Teresa Souier and Dixie Yates; grandchildren Patrick, Liam, Will, Chase, Allison, Samantha, Cory, Cameron, Darion, Chelsea, Hayley and Charles; great grandchildren Wesley, Carter, Reese, Jack and Evan.
He was preceded in death by his daughter Ozella Knox; son Ronald Knox; brother Bill Knox; sister Charlotte Wilgus and his grandson Brendan Corbley.
Larry worked as a production engineer in the electronics field.
He served honorably in the United States Army and will be laid to rest at Cape Canaveral National Cemetery in Mims, Florida.