Leo J. Bourque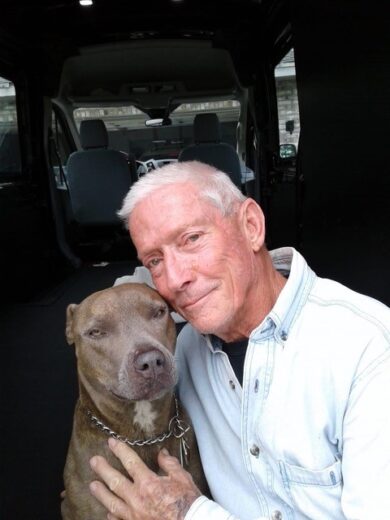 Born on July 24, 1939, in Providence, Rhode Island
Departed April 5, 2023 in Grant-Valkaria, Florida
Leo Joseph Bourque passed away on April 5, 2023 at home after bravely battling bone cancer.
He was born in Rhode Island to Joseph and Jeanette (Lemoi) Bourque. Leo raised his family and started his own well drilling business. He worked hard and was able to retire in 1989. Leo
then moved to Florida.
Leo is survived by his children Gary Bourque, Michelle Lavoie, Daniel Bourque, and Dennis Bourque. He is also survived by seven grand children Kimberly, Jonathan, Elizabeth, Brendan,
Ashley, Heather, Annabelle and four great grandchildren Jenna, Ashton, Hadley, and Madelyn. Leo is also survived by his sister Jackie Hardwick and his long time friend Dee Dugan.
Leo is predeceased by his parents, brother Robert Bourque; wife Andrea (Crosby) Bourque, and grandson Ryan J. Bourque.
Leo lived the Florida lifestyle to the fullest. He traveled, camped, fished, boated, motorcycled, bicycled and enjoyed listening to live music. His positive attitude and friendly demeanor will be missed by many who knew and loved him.
…and HE will raise you up on eagles' wings
bear you on the breath of dawn
make you shine like the sun
and hold you in the palm of HIS hand…
On Eagles' Wings-Michael Joncas
A celebration of his life will be private.
1 entry.
My deepest condolences to the family. I had the pleasure of knowing Leo since around 1990. I met him at the Palm Bay Recreation center where we both played racquetball. He was a fierce competitor and regularly defeated players 20 years younger than himself. I soon learned it was better to join up with him than play against him. We played together as a doubles team in the racquetball leagues and some tournaments also . After a few years we fell out of touch but I would occasionally run into him around town and we would quickly catch up. I have many fond memories of Leo.