Leonora Petrucci Greenland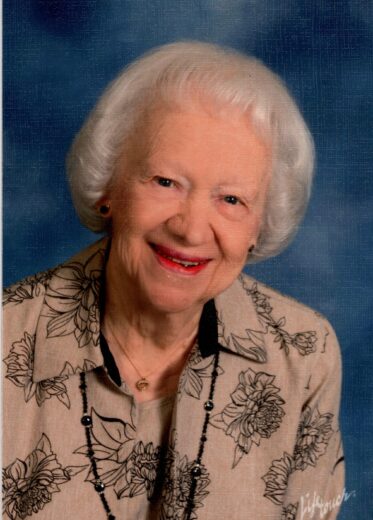 Born August 17, 1926 in Syracuse, New York
Departed September 16, 2023 in Melbourne, Florida
On September 16, 2023, Leonora Petrucci Greenland passed away in Melbourne, Florida.
"Lee" was born in Syracuse, New York on August 17, 1926. After receiving her degree in Physical Education from Syracuse University in 1948, she taught in the Syracuse public school system for many years. Upon retiring from teaching, Lee, with her husband William Ernest DiStefano, operated Electro-Ad Sign Corporation in Syracuse, New York until 1985.
Lee was married to William Ernest DiStefano on June 2, 1948. "Bill", a pilot who served with General Chennault and the Flying Tigers in China, passed away October 25, 1985. Lee married J. Kingsley Greenland on July 8, 1991, and they lived together in Melbourne, Florida until his passing January 31, 2011.
Lee, daughter of Lawrence and Judith Petrucci, is survived by her two daughters, Anita and Judy DiStefano, along with stepdaughter Candice Greenland Jacobs, stepson J. Kingsley Greenland II, five step-grandchildren and ten step-great-grandchildren.
A Memorial Service will be held at Eastminster Presbyterian Church, 106 North Riverside Dr., Indialantic, Florida 32903 at 2:00 p.m. on Saturday, September, 23, 2023.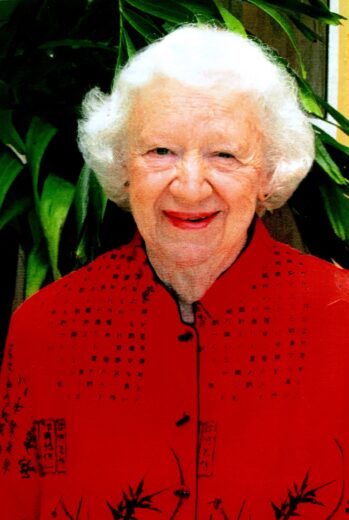 In lieu of flowers, a donation to Eastminster's Memorial Garden will be appreciated:
Eastminster Presbyterian Church
6 entries.
Judy, just know that you are in my thoughts and prayers during this difficult time. Carolyn
A long, well lived life. May the loved ones you leave behind find solace in the knowledge that you are in God's hands.
PRAISE GOD FROM WHOM ALL BLESSINGS FLOW~ I praise and thank Him for the Blessing of "Mrs.D." in my life. As my HS Gym teacher, but most importantly, as my mentor and dear and faithful friend throughout the past 53 years. Her presence in my life has been a true privilege and a priceless gift. She shaped me in immeasurable ways with her gentle and loving spirit, and for that, I am eternally grateful. My heart will always hold you dearly, "Mrs. D.". I offer my deepest and most sincere sympathies to Judy & Anita, and the Greenland family and pray that God's Mercy, Grace, and Peace will be with you all, today, tomorrow, and all your days to come. Until our heavenly reunion, my Dear Friend. Blessings in Christ~ "Susie"
My sincere condolences. I will continue to hold Lee in my heart. She was a special lady and a dear friend. Angie Barden
Heartfelt thoughts for peace and comfort for the family. So glad I had the chance to meet her in person.