Linda Louise Meilstrup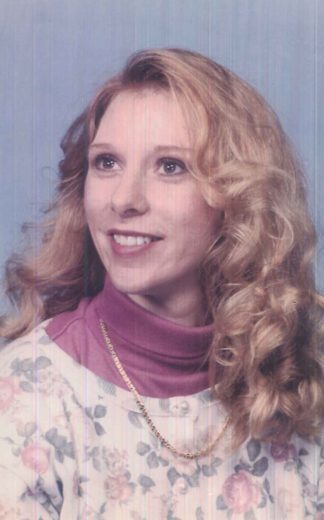 Born on July 14, 1963 in Sandusky, Ohio
Departed on July 26, 2021 in Melbourne, Florida
Linda Louise Meilstrup, loving mother of Jason Greene, Joshua Stamm, and Thomas Greene passed away at the age of 58, at Holmes Regional Medical Center in Melbourne, Florida on July 26, 2021.
Linda was born in Sandusky, Ohio on July 14, 1963 to the late Ralph James Stamm and Mary Sue (Gilbert) Stamm / Rathfelder, the youngest of nine children.
She was preceded in death by her son Justin Stamm and brother William Stamm. She is survived by her sisters Betty German, Judy Burmeister and Rose Leaking; as well as her brothers Ray, Donald, John and Ralph Stamm. She was the most amazing Nana to her grandchildren Izabelle Greene, Sophia Stamm, Abigail Stamm and Roman Greene.
Linda was an entrepreneur owning and operating her own cleaning business. In her free time she enjoyed gardening, boating and competing in pool league. She touched the hearts of so many people in her life. Her smile could brighten even the darkest of days.
A celebration of her life will be on Saturday, August 21, 2021 at Brownlie Maxwell Funeral Home, 1010 E. Palmetto Avenue, Melbourne at 1 pm.
5 entries.
I love you Linda as a ex sister-in-law you were the best may god keep you wrapped in his arms always we had many good times together and I will miss your smiling face Joshua Jason. Tommy my condolences to you guys and may god keep you in peace during this troubling time I love you guys always
I will miss you terribly, from the time we met we were like old friends. You were the sister I never had, the drinks we shared, the pool games, the long talks, will be missed. Bye old friend until we meet again.
So sorry for your loss.The first day i met Linda i loved her she just had that friendly smile that just lit up the room.my heart is so broken i loss a very dear friend. until we meet again my friend u will be truly missed .
I met Linda when my husband Douglas and I were moving in stages from New England to Florida, seeing her socially several times with her partner who was watching our house over the past 2 1/2 years. As a minister, I recognized immediately that not only was she a beautiful human being, but that she had a beautiful soul. That bright light shines on, just beyond our sight, watching over her family. Love is eternal, and infinitely stronger than death.
Words can not express how much I will miss you my sweet Sister Linda, and friend! Even though we lived miles apart we shared happy times talking, texting, and visits when we could. You inspired my life in so many ways, your jokes, laughter, and beautiful smile. Sisters are special people who are thought of lovingly, and remembered in the warmest ways. and whatever the day may be. You will be in my heart forever and I love you so much! I wasn't ready to say good-bye, but I was glad that I was able to say, "I love you", and see your smile one more time via on video-chat. Now rest in the arms of God my loving Sister!