Linda Snyder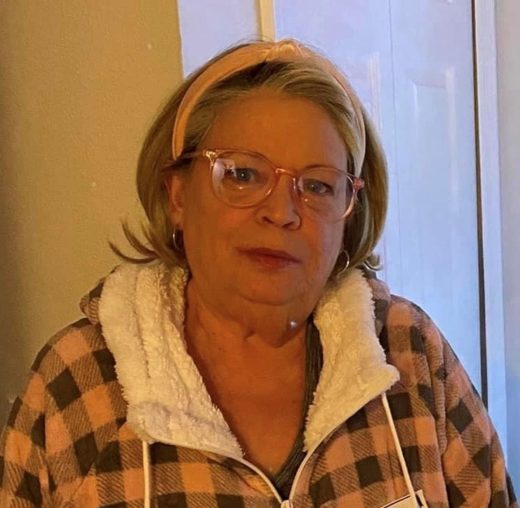 Born August 23, 1958 in Melbourne, Florida
Departed April 24, 2022 in Melbourne, Florida
Linda Snyder passed away in the early hours of April 24, 2022. Born in Melbourne, Florida on August 23, 1958, Linda spent her childhood with her mother Marilyn, father Jack, and brothers John and Steve. With Jack's land development business, the family moved to Ohio and Pennsylvania as the company built neighborhoods in those regions. Marilyn recalls that Linda was outgoing as a child and made friends easily. While living in Steubenville, Ohio, she made happy memories with her cousins: Karen, Jeff, Sherri and Doug. Karen and Sherri shared that they later looked up to their cousin, a sophisticated and well-put-together young woman. Doug even credits Linda for helping him meet his wife at the Steubenville public tennis courts 50 years ago.
Eventually, Marilyn, Jack and family returned to Florida, where Linda went on to attend Melbourne High School, and to later raise her family with her now late husband, Dean.
Linda was a devoted mother to her daughter, Nichole, and always modeled kindness, thoughtfulness and integrity. With an open heart and an open door for her grandson Francisco, step-daughter Michelle and her son Kalyn, her nieces and nephews: Joy, Myla, Spencer and Dean, and beloved family friends Shawna and Jeremy, Linda made a profound imprint on many other lives. The epitome of the fun aunt, mother and nana who believed in allowing kids to be kids, she spent countless afternoons and evenings not just permitting, but encouraging silly antics, with Rummy 500 tournaments, living room tents, messy projects and Prince dance parties.
After spending several years as a stay-at-home mom, Linda worked as an electronics assembler at Harris and Rockwell-Collins until her multiple-sclerosis symptoms became unmanageable in the early 2000s. However, what she was known for was her creativity and aesthetic eye when it came to holidays, parties, and event planning. Whether sewing Halloween or dance costumes, decorating a dairy-free birthday cake for her grandson, orchestrating the perfect mad hatter's tea party for her mom, masterminding the most elegant wedding for her daughter, arranging the ornaments on her pink Christmas tree with exquisite attention to detail or acting as the editor-director for her nieces' and nephews' Super Happy Funtime Show, she brought fun and beauty into the lives of her loved ones. Her touch made every milestone more memorable and special.
A gifted photographer, Linda not only captured smiles at family affairs, but her services, along with those of her mother, Marilyn, were often requested for weddings, engagement shoots and events. Again, her unique eye allowed her to do it all, from catching the light on a head of bouncy red curls, to setting up for a gothic photo shoot.
After her daughter, nieces and nephews were grown, Linda delighted in playing a deeply involved role in the life of her grandson. Though it wasn't always easy with her health, she was committed to being a rock-solid presence who was there for everything from daily school pickups and babysitting to shopping for holiday give-outs for the classroom. Even when physically separated by the pandemic, nana sought clever ways to maintain the connection with her grandson, sending a steady stream of presents and playing Animal Crossing online. The priceless gift of her love over these 11 years will be with Francisco always, and for this, her daughter Nichole and son-in-law Gilberto are immensely grateful.
Known also as a kind and giving soul, Linda had a way of anticipating the needs of others and stepping in to do what was needed, often before those she helped even realized they needed it. These acts were great and small and could include anything from insisting on taking on a permanent unpaid dog-sitting job to ensuring her brother, John, was set up with coffee and snacks when he came home from his trucking jobs. Her sister-in-law, Faith recalls that Linda always had her back, and many others will say the same. She extended her kindness to both her people and her pets, and loved her animals as the family they are.
She left us too soon, and she is so very loved and missed.
In remembrance of Linda, a donation can be made to the Multiple Sclerosis Association.
2 entries.
Thank you Linda for the beautiful gift 💝 of your daughter who fell in love with our beloved Gilberto who together gave us the gift 💝 of her precious grandson, Francisco. You were weighing on my mind of late as you so thoughtfully surprised me on Christmas Eve with treats and toys for my darling kitties. If Faith had her way for another comfy PJ party, I had already decided to wear pink in your honor! Pink kitty pajamas. 💝 I had promised myself to spend more time with you next year.💝Whenever I look at the beautiful pictures you took of your family, I will think fondly of you an cherish the glimpses of what an artists sees.💝 Your legacy of LOVE will forever live on in those you left too soon.💝 With love and sorrow, Victoria
She will be missed by all. So sorry for your loss.