Lindsey Nicole Frederick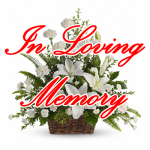 Born in Cape Canaveral, Florida on May 3, 1982
Departed in Melbourne, Florida on September 17, 2019
Lindsey Nicole Frederick 37, born in Cape Canaveral, passed away on Tuesday, September 17, 2019. Lindsey is survived by her husband, David Frederick; children, Sam Frederick, Sid Frederick & Lilly Firefly Frederick; parents, Herbert & Deborah Patton; brother, Gregory Patton; maternal grandfather, Kenneth Boose and several Aunts, Uncles and Cousins.
3 entries.
I miss you everyday, more and more. I love you. Hurry up and come back. I need to talk to you about everything. Miss you miss you miss you. MISS YOU...
Lindsey, your free spirit will be missed by many. Fly free sweet girl ...
Lindsey, may you rest in peace and may a rainbow always be over you...