Lisa Marie Ellis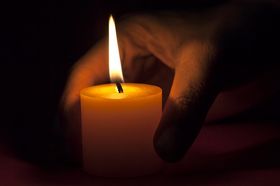 Born on January 28, 1966 in Clarence, New York
Departed March 25, 2023 in Mims, Florida
Lisa Marie Ellis, 57, of Mims, Florida passed at home on March 25, 2023. She was born in Clarence, New York on January 28, 1966.
Her family includes her husband of 30 years Randy Ellis; son Allen Ellis; stepdaughter Sharon Ellis; grandchildren Lila May, Delanie, Randy, J.T., William and Hailey; brothers John Suttell and Mike Suttell and nephews Anthony and Bobby.
She was preceded in death by her daughters Brandy and Krystale and her mother Linda Morgan.
Lisa was happy with the little things in life and loved her kids. She was a good ole country girl who will be dearly missed.
2 entries.
Dear Lisa, I'll always remember the good times and laughter we shared. I'm saddened you had to leave so quickly; there will never be another you. Now, you join your mom, Linda Morgan, and your daughters Krystle and Brandy and your dad. I'll miss you and your mom and family, and you all will be in my heart forever. Memories forever and a day . . . Love, "Aunt MJ"
To Mrs. Lisa's entire family we are always sending our love and prayers. Mrs. Lisa I am going to miss our conversations, me sneaking outside to talk to you on the phone to get out of my noisy house ❤️ Our weekly chats. I know God needed you more and he was ready for you to be with him and your daughters. I love you Lisa!