Lisa Marie Kuehl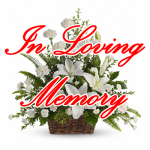 Born in Dearborn, Michigan July 3, 1982
Departed in Palm Bay, Florida on September 28, 2019
Lisa Marie Kuehl 37, born in Dearborn, Michigan passed away on Saturday, September 28, 2019. Lisa is survived by her children, Jaydyn, Alijah and Marky; mother, Denise (James) Underwood; sister, Rene (Philip) DeMola; brother, Daniel (Kalyn) Kuehl; nieces, Adriana and Everly; nephew, Easton; brother in law, Jeffrey Howell. She was predeceased by her father Daniel M. Kuehl.
13 entries.
Today has been 2 years since I last saw you, laughed with you and told you I loved you. I miss you soo much and think about you every day. You're missed so much!
I still can't believe your gone!! I'm sorry I wasn't there those 3 years in prison was nothing compared to the rest of my life without my best friend.Ill I'll forever miss you!
I will forever be here for your kids. Rest in heaven Sweet Lisa
Forever in my heart. I have a lifetime of memories with you. I am so sorry that I couldn't be there... I would have, in a heartbeat. I will always love you and will always keep you close to my heart. May your babies be blessed with the strength they need to succeed. I love you forever and always. ~ Adri
My life's best friend.... you are missed so much today tomorrow and forever my muffin..... You have a spot in my heart that I feel burning all the time . I can never forget the love and laughter and beautiful memories......,I love you always and forever my sweet Lisa
My beautiful neice is gone I'll never see your beautiful smile again or hear your sweet voice, I still can't beleive your gone, I miss you so much I think about you all the time. I hope you come to visit me often in my dreams. Until we meet again in heaven I'll be missing you everyday until then..I love you dearly, Aunt Rene'.
May our lord bless and comfort you and your family during this time of grief. She was so important to our world and will never be forgotten. I have very fond memories of the times we shared. I always thought of her as the sister I never had. She was a wonderful daughter, sister and mother. My heart aches for Jaydyn, Alijah & Marky for the loss of their mother. Please accept my sincere condolences.
I love and miss you so much Aunt Lisa! I can't believe you are really gone. I wish I had got the chance to see you one last time. You were an amazing person with a great sense of humor. I can't wait to hear your laugh and see your beautiful smile again. Thank you for being the best aunt that I could ask for. Until we meet again in heaven, I'll be missing you tremendously. Your niece, Adriana ❤️
I remember vividly Lisa and Renee walking down Waltz Road to see us play baseball at St. John's church. Lisa was probably around 7/8 years old. Just a sassy, little squirt with no front teeth. Her nickname from her aunt Elsie was Peetsy...not sure why...maybe she couldn't pronounce pizza with no front teeth..lol.. Lisa, you will be loved and missed!
I really wish I wasn't writing this right now. I have known Lisa for the last 26 years of my life. She was a beautiful, and sweet loving person. She would do anything for anyone. Her kids where her world and I know she went without so they had the best things in life. Unfortunately her life was cut short and only God knows why. I know she's resting peacefully without a care in the World. TShe was lucky to have a great family. I love you all lots. Especially her 3 wonderful Children, her mom Denise, sister Rene, brother Danny and her Aunt Rene. You guys are all the best and if I could take away your pain I would. Love Vicky
I am so sorry to the family for losing their precious Lisa. Words will never console your hearts. Know that she is in a better place. All my love in Christ the Lord.
Love you beautiful!!! We are missing you deeply!!❤️❤️❤️
I love you so very much my beautiful sister. I'll be missing you until we meet again in Heaven. I replay the thought of seeing you again when that day comes. I know you'll be there waiting for me with that big, beautiful smile on your face. I hope you know how very much I always loved you & I wish I could've had the chance to tell you that one more time. Love Always & Forever, Rene'