Lorraine Valcourt Patient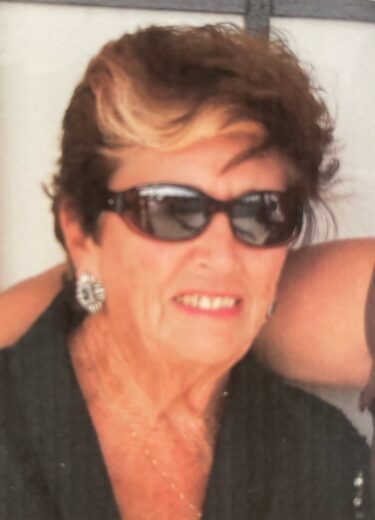 Born March 6, 1927 in Lawrence, Massachusetts
Departed September 14, 2023 in Melbourne Beach, Florida
Lorraine Valcourt Patient of Melbourne Beach, Florida, died September 14, 2023 at home. Lorraine was born in 1927 and had resided in Florida since 1972.
A stay at home mom, she was known affectionately as Mom and Meme'. She raised five girls. Lorraine will be sadly missed by her daughters Roxanne Ludwig of Melbourne, FL, Michelle Gebelein and her husband Dale of Melbourne Beach, Florida and son-in-law Donald Dubois. Meme' had 10 grandchildren; 12 great grandchildren and six great great grandchildren.
She was preceded in death by her daughters Paulette Lake, Charlene Denault and Cheryl Dubois; granddaughters Allison Ludwig and Kimberly Gebelein. Mom's / Meme's advice to all of the people she loved was to pray and your prayers will be answered in God's time.
Lorraine's hobby was stained glass. As a local stained glass artist, many locals have pieces of her work in their homes today.
A celebration of her life will be held at a later date. Please consider memorial donations in her memory to Candlelighters of Brevard, 436 5th Avenue, Suite 1, Indialantic, Florida 32903.
6 entries.
Judy, just know that you are in my thoughts and prayers during this difficult time. Carolyn
A long, well lived life. May the loved ones you leave behind find solace in the knowledge that you are in God's hands.
PRAISE GOD FROM WHOM ALL BLESSINGS FLOW~ I praise and thank Him for the Blessing of "Mrs.D." in my life. As my HS Gym teacher, but most importantly, as my mentor and dear and faithful friend throughout the past 53 years. Her presence in my life has been a true privilege and a priceless gift. She shaped me in immeasurable ways with her gentle and loving spirit, and for that, I am eternally grateful. My heart will always hold you dearly, "Mrs. D.". I offer my deepest and most sincere sympathies to Judy & Anita, and the Greenland family and pray that God's Mercy, Grace, and Peace will be with you all, today, tomorrow, and all your days to come. Until our heavenly reunion, my Dear Friend. Blessings in Christ~ "Susie"
My sincere condolences. I will continue to hold Lee in my heart. She was a special lady and a dear friend. Angie Barden
Heartfelt thoughts for peace and comfort for the family. So glad I had the chance to meet her in person.