Lt. Col. Ronald H. Willliams, USAF (Ret)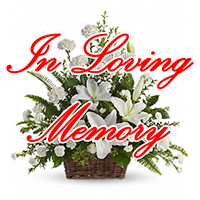 Born in Fairview Park, Ohio June 30, 1939.
Departed in Melbourne, Florida on September 3, 2018
Lt. Col. Ronald H. Willliams, USAF (Ret), 79of West Melbourne. Passed away on Monday September 3, 2018.
Survivors include his daughter Tracie Claflin-Bryant, sons Steven and Scott Williams, a few grandchildren and a brother Roger.
A memorial service with military honors will be held on Saturday September 15th at 11am in the Brownlie – Maxwell Funeral Home.
Donations in his memory may be made to the charity of your choice.