Mac Hall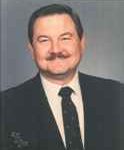 Born in Hazzard, Kentucky on April 14, 1942
Departed in Palm Bay, Florida, on July 18, 2019
Truby MacArthur Hall, 77, of Palm Bay passed away peacefully on Thursday July 18, 2019 at his home. He was a retired Electrical Engineer for CSR at PAFB and a Past President of the Palm Bay Rotary Club.
Survivors include his wife Dell, daughter Melanie Boswell, sons Tony (Nancy), Gary (Rachel), grandchildren Thomas, Evelyn, Allison and Zach, a sister Sue Ann (Sam) Cannella and nieces and nephews.
A Celebration of his life will be held on Thursday August 8th at 6pm in the Brownlie & Maxwell Funeral Chapel. Casual attire please.
Donations in his memory may be made to the Parkinson's Foundation.