Marion Frances "Buttons" Sargent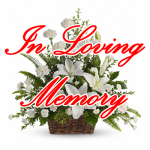 Born in Bridgeport, Connecticut on April 12, 1916
Departed in Melbourne, Florida on November 6, 2019
Marion Frances "Buttons" Sargent, 103, Melbourne, FL passed away November 7, 2019. She was born April 12, 1916 in Bridgeport, CT where her parents Russell Wright and Carrie Cowing were employed for the war effort at a munitions factory.
After the war, the family moved back home to Delmar, NY where she and her brother Edward "Ted " Wright attended public schools.
Every winter in the 1930s the Wrights vacationed at Rocky Water Park, Eau Gallie, FL. Because Marion liked the area so much, she relocated to Melbourne and was employed as a supply clerk at Banana River Naval Air Station (now Patrick AFB) where fighter pilots were trained in the 1940s.
In 1947 Marion and Edwin "Bud" Sargent, a restauranteur originally from Bangor, ME, were married. Tragically in 1950, Bud died in an auto crash in Melbourne months before the birth of their daughter Diane Marilyn.
Briefly, Marion pursued a nursing career by graduating from Albany Training School for Licensed Practical Nurses in 1951; joining Vassar College's nursing staff in Poughkeepsie, NY; then working as a nurse's aide at Women's and Children's Hospital, Albany, NY.
However, in 1954, Florida's snowless climate called her back and she started working for Pan American World Airways at PAFB as an accountant. She also was employed for private contractors who were developing Cape Canaveral.
In 1957, General Dynamics hired Marion as a cost accountant at the Cape. Retiring from GD in 1981, she put her nursing skills to use for several years at a local nursing home.
Over the next three decades, participation in AARP tours kept Marion active and busy with extensive overseas travel, and she served on an AARP chapter's Board of Directors and as Treasurer. For 10 years and over 4000 hours she volunteered for Health First Hospice, She volunteered for Red Cross; served as Treasurer for a Union retirees organization; was Treasurer for Holy Trinity Episcopal Church's Keen Agers, a senior citizen's group; and attended Red Hats gatherings. Knitting and crocheting shawls for Holy Trinity and caps for newborns was important to her.
Survivors include: daughter Diane, Hawthorne, FL, and many cousins and relatives in FL, TX, NY Canada and the UK.
A memorial service will be held in the Holy Trinity Episcopal Church Chapel at 11am on Monday November 18th.

2 entries.
Mrs. Sargent was a wonderful friend and across-the-street neighbor to my family from the mid-fifties until I sold my mother's house in Melbourne in 2013. She made every effort to help and care for my mother during her last years, especially from the mid-nineties until 2005. After that, Mrs. Sargent watched over my mother's house for many years, and lovingly adopted Mother's Kitty Brown. Mrs. Sargent was a very special person and a dear friend whom I have always treasured and will always miss.
What an amazing woman! In November, 2016, Marion and my mom, Harriet, friends for 88 years, spent 2 days reminiscing and going to out to eat in Melbourne. They will now, again, get to have those memories together, as mom went on her final journey home to Cambridge, NY ,4 months ago. I have nothing but fond memories of our visits with Marion, Rest in Peace! Joan (719-593-9221)