Marsha E. Berry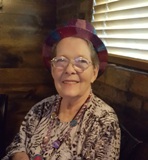 Born in Spartanburg, South Carolina on July 21, 1937
Departed in Columbus, Georgia, on April 13, 2019
Marsha E. Berry, 81, was born in Spartanburg, SC and passed away on April 13, 2019 in Columbus, GA.
Marsha was a retired Nurse with Hospice of South Brevard now Hospice of Health First and was for many years a member of First Baptist Church of Melbourne.
She is survived by her children, Ron (Cindy) Berry, Keith (Linda) Berry, Todd (Diane) Berry, Stacy (Dave) Read, Shannon Berry ; grandchildren, Brent Berry, Rachel Portillio, Nathan Berry, Todd Berry, Melissa Berry, Taylor Berry, Amelia Sabater, Dylan Miller, Meghan Read, Chastin Schmeichel, Kayla Rorer, Jennifer Coen; 17 great grandchildren and 2 great-great grandchildren. Marsha is preceded in death by her parents, Jim and Maxine Riddle and spouse, Albert Grayson Berry.
Graveside service will be held Monday, April 22nd, at 2:00pm in the Melbourne Cemetery.
BrownlieMaxwell Funeral Service.
2 entries.
You were a wonderful person to know and will be missed. You always had a smile and kind things to say about everything. I have always admired your steadfast faith. Rest in Peace my friend. I will see you in heaven one day.
No words can express how much I miss you. I love you so much Grandma and can't wait to get to heaven to be with you once more.