Mary Eleanor Evans Houghton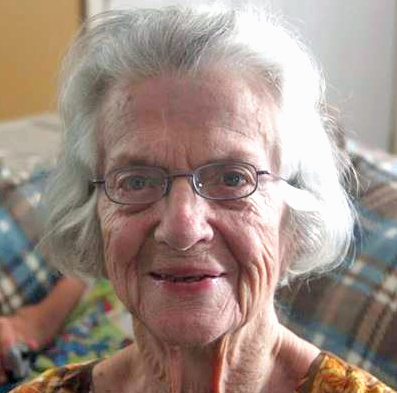 Born on May 31, 1925 in Chicago, Illinois
Departed June 3, 2022 in Rockledge, Florida
Mary Eleanor Evans Houghton, of Melbourne, Florida, passed away peacefully at age 97 on Friday, June 3, 2022. She was born in Chicago, Illinois, on May 31, 1925, and resided in Huntington, New York, from 1956 through 1987. She has been a resident of Melbourne, Florida, since 1988.
Mary was one of three daughters. Her sister, Muriel Evans Rendleman and twin sister, Miriam Elaine Evans Mahood, preceded her in passing. She had three children: Miriam Houghton Champness, Hugh Fuller Houghton III, and Amy Mary Houghton Akbas. She is survived by her two daughters, three grandchildren, and four great-grandchildren.
Mary Eleanor was known for her energy and personality. She was a never-ending source of fun and laughter throughout her life. She was a compassionate and loving mother and a friend to all.
Private memorial services will be held. Donations in her name may be sent to each person's own church or favorite charity.
4 entries.
Mom, you were always full of ideas and energy. I am grateful for the months we had together in 2017 when we found that studio apartment across the street from us at The Pines Resort community and lived as neighbors from April until August . We share with our son and his family and with Amy and her daughter and her family the memory of Mother's Day 2017 when all of us came tumbling and chuckling into your little studio apartment to bring love and flowers, to your very great wonderment! The four cousins played in the trees outside your cosy little den all afternoon. What a perfect precious gem of a memory!
Very fond memories of Mary - such a character! God bless you, Mary xx🎶
Mary was a source of light in this world. May God bless her.
My mom's brilliant spark has moved on, and the world is quieter without her. We miss you, mom. xoxox Amy