Mary Kendall Holt Martin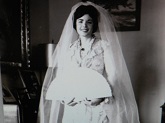 Born on December 22, 1945 in Versailles, Kentucky
Departed on October 26, 2021 in Melbourne, Florida
Artist passes Away After a Long Illness
Melbourne Florida, October 26, 2021: Mary Kendall Holt Martin, 75, passed from this life early on Saturday morning, leaving behind her grieving husband Frederick Martin, her brother R. Seaton Holt and her sister Nora Sherwood Holt.
Mrs. Martin was ill for a long time and had just moved from Merritt Island to the Indian River Colony Club. She was an active member of the Brevard Symphony Orchestra Board and served as its Historian for many years. Mrs. Martin was a talented artist and until her later years a creator of many art quilts.
Her husband and brother will take her ashes to Versailles, Kentucky for interment in the Holt Family plot. A memorial service is planned for November 9, 2021, 2:00 p.m. at St. David's by the Sea in Cocoa Beach. Persons wishing to remember Mrs. Martin are requested to make a donation to The Brevard Symphony Orchestra Endowment Fund.
Brevard Symphony Orchestra Endowment Fund
2 entries.
My sister, Kendall Martin For Dede a poem by her sister Even in the harshest of times We have beauty and gratefulness After devastating fires We have a rebirth of life Sunshine after floods Even after freezing ice and snow We have sun shinning on the frost flowers We have the sound of Icicles dripping After a loved one passes, they stay in our hearts and we feel they are at peace and feel no pain or sickness My dear sister throughout her life protected me Taught me many things If did not understand, I knew of their importance So, I put them in a save place only to take Them out years later to examine them She loved us fiercely, was thoughtful and very smart, intuitive, so talented and so very brave how lucky we are to have animals love us always how lucky we are that love never dies love you always
So sorry to hear of Kendall's passing. She was a kind and very talented woman. I knew her through the Brevard watercolor society