Mary Louise Carter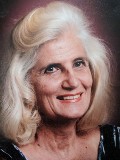 Born in Hammond, Indiana on June 26, 1926
Departed West Melbourne, FL August 15, 2018.
Mary Louise Carter, 92, of West Melbourne, FL passaed away on Wednesday August 15, 2018. She was a native of Hammond, IN and a housewife. Family services were held on Friday August 17th at 2pm in the Brownlie – Maxwell Funeral Chapel.