Maxine Lance Hollerand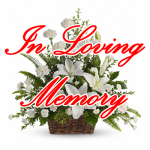 Born in Brookhaven, Georgia on December 29, 1939
Departed in Melbourne, Florida on October 10, 2019
Maxine Lance Hollerand, 29 Dec. 1939 – 10 Oct. 2019 the youngest of three children all born at home in Brookhaven, Georgia to Frank Lee Odis Lance and Myrtle Blanche Rast. Maxine graduated from O'Keefe High School in 1956 at the age of 16 which she thought was no big deal since her brother graduated at age 14. She was a member of the National Honor Society and won a Scholastic medal in Spanish for the Greater Atlanta School area.
Rather than go to college, she married her 1st husband, a Georgia Tech student shortly after High School and had her first daughter. Divorced in 1959 and while visiting her father in Savannah her ex took their daughter with him to Cuba just after Castro took over. Maxine and her stepmother, Margaret, went to Cuba and were able to see "Lil Maxine" but not able to remove her from Cuba. For years she tried to locate her daughter. In November of 1998 her daughter,living in Miami, contacted Maxine and they were reunited in Orlando on Thanksgiving Day after 39 years. On 23 September 1961 she married her 2nd husband, Ron in Melbourne Village, 2 weeks later he was recalled into the army. During his 22 years of service. She had the dual role of mother and father for seven of those years. She worked before Venezuelan Consults in Savannah, a bookkeeper, real estate agent and Avon lady. A cradle Episcopalian, daughter of the king and treasurer for a local chapter for 17 years. Read 3 daily newspapers and nonfiction books enjoyed doing crossword puzzles, which sometimes caused problems since in school they taught English not American spelling of words.
Member of a ferret rescue group and the Florida wildlife animal hospital. She was friendly to all and very loyal friend, highly intelligent and a problem solver. She came up with wheels on luggage and fiberglass pools years before they came about. Getting no support or encouragement from her visionless husband she put her ideas off to the side. She could not stand liars, was humble and wouldn't mention her lineage unless someone brought up the subject. Her ancestors on the Rosetta Stone, Behistun Rock and Cylinder of Cyrus. Her family arrived at Jamestown, Virginia in 1607 and last family arrived at S.C. in 1768. Twelve ancestors were patriots (and 1 loyalist) in the revolution war. All four of her great grandfathers were Confederate soldiers. It's no wonder that war movies were her first favorite thing to watch. She is predeceased by her parents and brother, Jim. Survived by a sister, Virginia (Al) Weir, husband, Ron; daughters, Maxine (Paul) Banon, Aurora (Hal) Plourde; son, Ronald (Melissa) Hollerand and three grandchildren.
A memorial service will be held at St. John's Episcopal Church, 610 Young St., Melbourne, on November 9, 2019 at 2 PM.