Michael Austin Rubel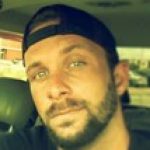 Born in Melbourne, FL November 12, 1985
Departed in Melbourne, FL on April 8, 2018
Michael Austin Rubel, 32, of Palm Bay passed away on Sunday April 8, 2018. He was a native of Melbourne and a Landscaper.
Survivors include his mother Jackie Rubel, father Tony Rubel, companion Cassandra Trammel, son Austin Jacob Rubel, brothers Chad and Jarrod Rubel, sister Nikki Pementel . Service will be at a later date.
1 entry.
Michael was my little buddy as a child, I loved Michael.