Nadine Fraley Cline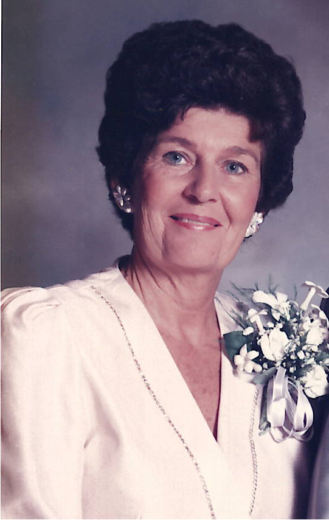 Born April 19, 1934 in Carter County, Kentucky
Departed August 22, 2023 in Melbourne Beach, Florida
It is with great sadness that we announce the passing of Nadine Fraley Cline.
Nadine was born in Carter County, Kentucky to Owen and Sabra Mae Fraley. She was married to Donald Cline who preceded her in death. She had four siblings, surviving are Charlene Adkins, Bonnie Craycraft; she was preceded in death by Jim Fraley and Kay Shannon.
When she graduated from Hitchens High School, she was asked to return right away to teach an advanced math class. She agreed but soon found out she would also be driving the bus as well.
This started Nadine's love for education. She was able to attend Morehead State University Teacher's College where she received her B.A. in Education. She subsequently taught in Paris City Schools, Fayette County Schools and finally at Crabbe Elementary for the Ashland Independent School System until she retired.
After her grandson, Alex Entsminger, was born, she took on the task of caring for him while his mother was working. She and granddad had a wonderful time spoiling him and helping him grow into the fine young man he is now. She even went back into education as a volunteer at his elementary school. Nadine was an avid gardener, and it is believed that she could plant a dead stick and it would flourish and grow. She had plants from many states in the US, as she and Donald traveled extensively after they retired. They traveled extensively out west and drove their RV from Florida to Valdez, Alaska. The only 2 states they did not visit were Maine and Hawaii. They had many adventures and saw most of the National Parks. They also loved going to the Casinos in Vegas, Biloxi, and Tunica.
She was a gracious hostess to many of her daughter's friends and will be kindly remembered. Her later years were spent with her full-time care giver and now family member, Dalcie Zacca, who also cared for Donald. Her care could not have been better.
Nadine is survived by her daughter Donna Entsminger, her son-in-law John Entsminger; her grandson Alex Entsminger; sister-in-law Elizabeth Cline; nieces Robin Rice, Leanne Justice, Megan McKenzie and nephew Matthew Cline.