Nancy Anne Beesley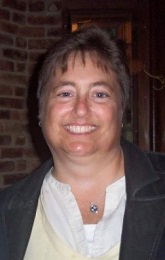 Born on November 1, 1960 in Morristown, New Jersey
Departed on December 1, 2021 in Melbourne, Florida
Nancy Anne Beesley (née Cousins) of Palm Bay, Florida, passed away peacefully on December 1, 2021 after a lengthy struggle with various autoimmune-related difficulties.
Nancy grew up in Basking Ridge, New Jersey, and from an early age displayed an interest in listening to music and a talent for playing quite a variety of instruments. She was inspired to major in music therapy at Radford University in Virginia. After receiving her bachelors degree her life took a different turn when she decided to serve in the United States Air Force as an x-ray technician.
Nancy married, raised three wonderful children, and eventually began to use her musical talents once again to teach piano, violin, banjo, guitar and other instruments to children and adults. She was patient and understanding of her students' needs and quite proud of their accomplishments. In addition to teaching, she was a member of a community orchestra, New Horizon's Band. Nancy also loved dogs and besides owning a dog (or two, or three!), she became involved with the Dalmatian Rescue of South Florida. Nancy enjoyed being outdoors. She played softball for many years and coached some of her daughter's teams as well. She also enjoyed kayaking. In her spare time she enthusiastically researched her family history and discovered many distant family members in Ireland, Germany, and Austria. She was able to travel overseas to ancestral villages, to meet up with relatives there, and most importantly to share that joy with her own parents as well.
Nancy was an enthusiastic member of various church organizations, and that was only one of the ways that she formed many close friendships. She had a special knack for connecting with people. Nancy was bright, had a great sense of humor, and always made time for her many friends both old and new, holding them close to her heart, and speaking of them often. She was an incredible story teller and was a phenomenal writer.
Nancy was preceded in death by her father, Thomas Joseph Cousins. She is survived by her mother Joan Cousins (née Blum), her sister Linda Schnoor (Tim), and her brother William (Nina). She also leaves behind her children Amanda, Christian, and Stephen and her young grandson, Gavin Hausam as well as several nieces, nephews, and their children. Nancy is also survived by her close and very caring friend Mary Sample.
Visitation will be held Monday, December 6, at Brownlie Maxwell Funeral Home in Melbourne from 5-7 pm, with a church service the following day at 11:00 am at the Presbyterian Church of the Good Shepherd in Melbourne. Interment at Cape Canaveral National Cemetery will take place on Wednesday at 9:30 am.
In lieu of flowers, donations may be made to St. Jude's Children's Hospital.