Nicole "Nikki" Ann Pannorfi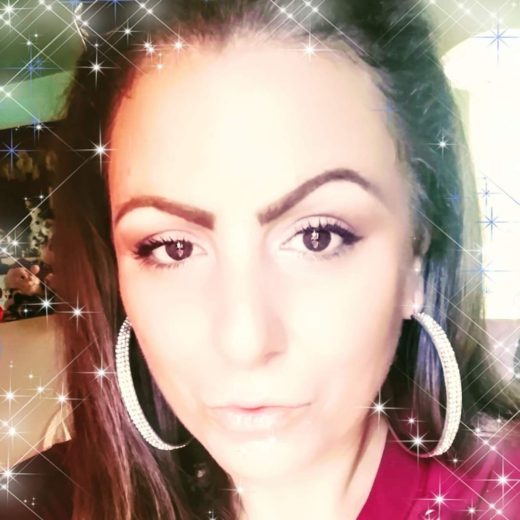 Born on January 16, 1983 in Orange, New Jersey
Departed on December 4, 2021 in Palm Bay, Florida
Nicole "Nikki" Ann Pannorfi, age 38 of Palm Bay, Florida passed away unexpectedly on December 4, 2021. She was born on January 16, 1983 to parents Salvatore Pannorfi and MaryAnn Pannorfi Cardinale.
Nikki is survived by her father Salvatore Pannorfi, mother MaryAnn Pannorfi, daughter Brooklyn Lauren Pannorfi, brother Karl Cardinale, Aunt Denise "Nee Nee", Uncle Dan "Butter", Aunt Diana "Dee", Uncle Johnny, cousins Gi'Anna, Nicholas, Bianca, Jaiden, Ronica, Nicholas, Robin and Ryan, and best friend Nicole Gioia.
Nikki was born in Orange, New Jersey and moved to Florida with her parents when she was two years old. She graduated from Piper High School in Sunrise Florida in 2002. Shortly after high school she relocated with her parents in Palm Bay, Florida.
Nikki always saw the best in everyone. Once becoming her friend, you became part of her family. Her favorite Saint was Saint Anthony. Whenever she lost something she'd pray to him to find it. Now we pray to him to find her peace.
Nikki will always and forever be in our hearts.
A celebration of life will be held on January 8, 2022 at Brownlie-Maxwell Funeral Home, 1010 E. Palmetto Avenue, Melbourne, FL 32901 from 12:00pm to 2:00pm.
9 entries.
Nikki, my beautiful niece and goddaughter. I will miss you every day. All the fun times taking you to gymnastics every Tuesday night. Just you and I. Afterwards we would have dinner. I can't believe this is real. This wasn't supposed to happen. All the kids were supposed to take over the holidays. One holiday at each cousins house. All the fun times driving in my 300 laughing and joking. I will keep those memories always. We all will watch over Brooklyn. Please watch over your mother and Brooklyn. They are beyond heartbroken. If you can, and I know you are strong willed, please give us a sign . I know you are finally at peace. I love you for eternity ❤️
I love you with all my heart ❤️ Sweet Girl. I pray you are finally at peace. Please watch over Brooklyn . She misses you very much. We will meet again, until then Rest in Peace my baby. I will miss you every day. Love you Forever Mommy.
Nicole, I'm so thankful to have spent time with you the day before you left us here on earth. I am having such a hard time right now dealing with everything that's happened because we were supposed to hang out that night and I feel like I failed you because I fell asleep. I miss you so much I'm just so sad right now. I feel you with me I really do. I love you. Until we meet again.
I loved Nicole Pannorfi. I still and always will. Knew her from a sweet baby girl. Great mom an dad. I will always pray for her and to her. St. Anthony is my best Saint also and I will pray to him knowing that they share Heaven now together. He had always helped Nicki and now I know must be with her in Heaven. God Bless Mary her wonderful mom my best friend and her Beautiful daughter Brooklyn.
Nikki, cousin by blood, best friend by choice. I will cherish every memory we have together and you will always be in my heart. There are literally no words to explain how heartbroken I am that you are gone but I promise to always be here for Brooklyn. You always said "Gi, we have to stick together, all we have is each other…family". I miss you so much and I hope you're watching over me and the kids. Love you always Nicki-Mouse ❤️
God I miss you, glad your in a better place. I love you with all my heart and still gonna do everything I promised you that I would. We had the perfect love/hate relationip...... Glad I got to talk to you one last time, I wish it would've been longer but something is better than nothing. I've never met anyone like thou, you have the biggest heart I've ever known anyone to have, they don't make em like u anymore....... I know ur life was cut short but everything happens for a reason, god needed u more than we did. So now my angel be patient, get to know my mom and daughter and when its my time I'll see you again. Love you, always&4ever, Eric
I didn't get to spend much time with you, but the moments we shared I will never forget. I pray to Saint Anthony that you find peace and be reunited with all your friends and loved ones.
I can't find words to describe how saddened I am that the world has lost a shining light. We may have taken different paths later in life, but we are forever connected - from the TOO small Batman costume and late-night swim sessions to the giggle-inducing nicknames and beach drive-bys. I pray you and your family find the peace they deserve. Until I see you again.. I love you.