Norman C. Reiter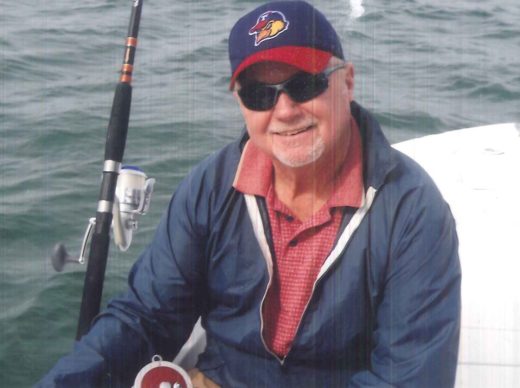 Born on December 12, 1943 in Toledo, Ohio
Departed on April 29, 2021, in Rockledge, Florida
Norman C. Reiter, 77, of Merritt Island, Florida passed on April 29, 2021 in Rockledge, Florida. He was born on December 12, 1943 in Toledo, Ohio to Joseph Norman and Barbara Ethyl Izsak Reiter.
His family includes his wife Deanna; son Bart (Karen); grandsons Donovan and Easton; granddaughter Quinn; stepmother Marietta Reiter; sister Jane (Dan) Haley and brother Paul Reiter.
Norm served honorably in the US Army and was a member of VFW Post 4643. He had worked at DeVilbiss in Toledo, OH and for the St. Johns River Water Management in Florida.
Please consider donations in his memory to the Brevard Federated Republican Women.
6 entries.
Deanna & family, I am so very sorry for your loss. He was such a kind soul and was very loved. He will greatly be missed.
not only a relative, but a great friend ! lots of golf and an occasional bar hop ! will be sadly missed on trips to cocoa bch. ! sending love deanna !
Dear Deanna, Bart, Karen and family: We are very sorry to hear of the loss of your beloved husband and father. Norm aka "Magic" was a wonderful husband, father and grandfather and a great friend to all who knew him. My Dad considered "Magic" one of his dearest friends here on this earth and now they are together in Heaven. We pray for all of you as you grieve Norm's loss. May God bless you and comfort you in the days ahead. With love, Michelle-Belle, JP and family.
We sure are going to miss Norm. I made Kolache and stuffed cabbages just for him, my east Toledo buddy. We had some good times over the years with Deanna & Norm. No more pain my friend. Rest in peace. Hope to see you soon Deanna. We love the whole family. God Bless you all.
Dear Deanna and family, Very sory for your loss. Norm was a very loving husband, father, grandfather and true friend. Always smiling, joking and ready to help anyone in need. Norm will be missed but never forgotten. May God bless you and all your family. You are in our daily thoughts and prayers. Love, blessings and prayers.
Dear Deanna, Bart , Karen and children , I am so sorry to hear of Norm's passing so suddenly, He fought a good fight the last 5 years , He was a warm loving man and i know he will be dearly missed , his buddy Don would be telling him ,Magic , what great times they had together. God bless you all as you have wonderful memories of him . With love , Pat Simms