P. John Darby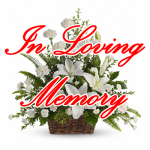 Born in Newbury Berkshire, England on November 20, 1930.
Departed on March 18, 2018 in Melbourney, Florida
P. John Darby, 87, of Melbourne passed away on Sunday March 18, 2018. He was a retired Postal Employee and Security Guard moving here in 2015, a member of the AZAN Shrine Temple and Harbor City Eastern Star.
John is survived by his wife Nancy, sister Barbara and a brother David, he was predeceased by his brother Earl.
Calling hours, will be Wednesday, March 21st 3pm-6pm with masonic and OES services. A funeral service will be held on Thursday March 22nd at 11am in the Pineda Presbyterian Church.