Pasquale 'Pat' Yatauro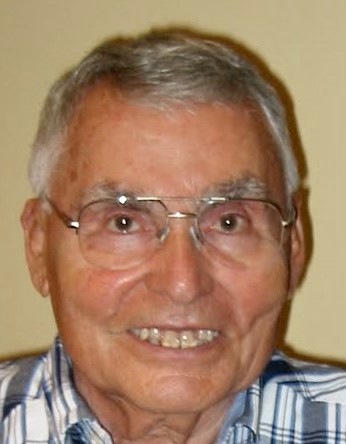 Born on July 24, 1929 in Vinchiaturo, Campobasso, Italy
Departed April 29, 2023 in Palm Bay, Florida
Pasquale 'Pat' Yatauro, age 93, passed away peacefully on Saturday, April 29, 2023, at William Childs Hospice House in Palm Bay, Florida. A celebration of life service will be held at 11:00 a.m. on May 3 at First Baptist Church of Melbourne.
Pat is survived by his loving and devoted wife Louise of 59 years, his son Steve Yatauro (Trish), daughter Suzie Lowman (Bill), and grandchildren Alexa Vuylsteke (Matt), Gabrielle Yatauro, Tyler Lowman, Michaela Yatauro, and Emma Lowman. He was preceded in death by his brother Antonio and sister Filomena.
Pat was born July 24, 1929, in Vinchiaturo, Campobasso, Italy, son of the late Bernadino and Carmela Yatauro. At the age of nine, his family immigrated to Queens Astoria, New York where he attended public school in the city. He was drafted into the Army in 1950 and served for two years during the Korean War. After completing his service in the Army, he attended NYU and RCA Institute in NYC where he received his electronics technician certification. He then moved to Florida and was employed by RCA who was the primary contractor for NASA. He spent a couple of years on the islands of the Eastern Test Range as part of the NASA/Air Force Command Destruct team. He then moved back to Indialantic and worked at Cape Canaveral during the NASA Mercury, Gemini, and Apollo programs. After RCA, he went into the radio business working for and owning radio stations in Brevard County. He retired in 2002 from Comtech, a telecommunications company.
Above all, Pat enjoyed spending time with his family and cherished the times his family was all together. Pat loved going on family trips to National Parks, Disney World, North Carolina, and back to his birthplace in Italy in 2008. He enjoyed all types of music and was known for his record wall at his 'bachelor's pad' in Indialantic where he would play records for Louise on their early dates. He had an amazing group of friends that were an integral part of his life through the very end. He enjoyed going to the beach, playing cards, having garage parties, going to the Crooked Lake, hanging out in the back yard, and so many other memorable activities with his friends. He loved cars and fully restored a Morgan Plus 4. He loved working in his home garage shop while listening to his favorite operas. Dad was a devout Christian and found time to put God first every day by reading the bible.
Although he lost his sight not long after his retirement, he did not let this slow him down, he just worked harder at everything! His last few years were marked with advanced dementia but, again, he did not lose his passion for the things that were important to him – God, family and friends.
He was a member of First Baptist Church of Melbourne. For the last three years he was cared for by the wonderful staff at The Fountains in Melbourne.
In lieu of flowers, contributions can be made in Pat's name to William Childs Hospice House or First Baptist Church of Melbourne:
William Childs Hospice House
First Baptist Church of Melbourne
1 entry.
So sad to hear about Pat ; however, we all have good memories of Pat and Joe Cy. I have fond memories of our getting together at the Sea Room in Melbourne for dinner one evening.