Patricia A. Argo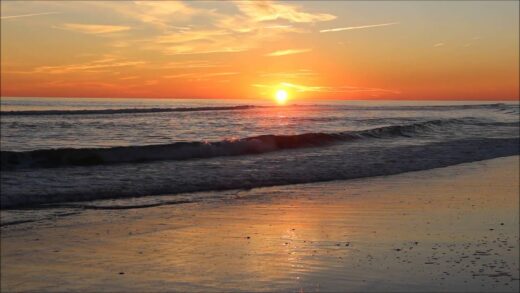 Born on July 1, 1942 in Brunswick, Georgia
Departed May 11, 2023 in Melbourne, Florida
Patricia A. Argo, 80, of Titusville passed away peacefully Thursday, May 11, 2023, under hospice care in Melbourne, after a long struggle with dementia. Born in Brunswick, Georgia, she lived her entire life in Florida, residing in counties of Alachua and Pinellas, before settling and raising her family in north Brevard. Pat loved living in Titusville and being a part of the Space Coast for nearly 60 years.
Staying connected and giving back to her community was important to Pat and as a member of many local groups throughout the years: Beta Sigma Phi, ABWA, Space Coast Realtors Association,
Pilot Club of Titusville, Women Alone and Indian River City United Methodist Church, she was able to do so.
Patricia (Pat) spent 45 years as a realtor serving the Brevard, Florida's Space Coast. Her interest in real estate began after she unexpectedly had to manage her mother's estate. She got her real estate license in 1973, and began her career at Guest Realty. Several firms later, after successfully managing an office, Pat decided to open her own real estate firm, Advance Realty Group. She finished out her long career as a Broker Associate with Keller Williams Realty of Brevard. Pat was truly passionate about real estate; she loved everything about it, especially when she had the privilege of helping several generations of customers find their first home.
Patricia is survived by her four daughters Christina (Chuck) Hadzega, Heather Richardson, Susan (Hank) Brackett and Anastasia ("Stacey") Tutsie; six grandchildren Luke Brackett, Rebecca (AJ) Brackett, Corey Hadzega, Emily Richardson, Jeffrey Richardson, Anastasia ("Anna") Hadzega; two great grandchildren Lily Richardson and Leah Brackett and her two sisters Barbara (Rick) Flippin and Clara Stoddard.
She was preceded by her late husband Richard (Dick) Argo; first born daughter Laura Tutsie; mother Ledgie (Mae) Greene Stoddard and father Franklin Faye Stoddard.
Patricia was a strong, intelligent, beautiful woman who was a true survivor and a lover of life. She felt blessed to know the Lord, share 32 years with the love of her life, have a long career she was passionate about, four daughters whom she was very proud of and loved dearly, along with all the beautiful grandchildren they gave her. It was the simple things in life that brought Pat the most joy; a love of learning, nature/birds, good food, good conversation and most especially times spent with her loved ones.
A small family memorial will take place at a later date, where Patricia and her late husband Richard will be laid to rest together, among her mother's family plots at the peaceful Kanapaha Cemetery in Gainesville, Florida.
17 entries.
I have many fond memories of my childhood spent Pat's house. I was always made to feel like a part of the family. She did help me find my 1st home. Her kindness along with her genuine and quick smile will be missed ❤️
Rest in peace Pat. You were an inspiration to our profession. Some day we'll meet again at the "marketing meeting" up there!! Until then, rest peacefully!
Pat was a fellow agent of mine at KW when I moved to Florida in 2013. She was always helpful and participated in every class she could attend. Later, when I became the Team Leader for the office, and she lost the ability to drive due to her declining eyesight, she would ask for (and get!) rides to events so she could still be involved. A team player to the end; she'll be missed by so many.
Such a lovely tribute to your mom. Very well said. She was an amazing mom realtor and friend to so many. So glad you were able to spend time with her. May you find peace in memories of her.
Dearest Pat, You, Dick and the girls were always like a second family to me. You were always so kind and made me feel like I was one of your daughters. Even as I spent so many years in the Navy, you continued to encourage me and send me blessings and always birthday wishes. You can now Rest in Paradise and I am sending all my Love and Aloha to the family🩵🌈🙏🏼
Dear sweet Pat, Heaven for sure gained an Angel! You welcomed me into real estate almost 20 years ago and every time I saw you, you always welcomed me with a hug! You were so kind and supported our Association and always asked how you could help with our Children in Need cause. Thank you for sharing your kind heart, your knowledge and that laugh! I will for sure miss you!!
May you enjoy crossing the rainbow 🌈 bridge
Pat was always a delight. The technology gave her a challenge but she percerviered. The eye sight was her down fall in the end. She just could not see as well. Atleast she drove a large vehicle that kept her safe and above cars. She will be missed by all her Keller Williams family.
My most sincere condolences and may perpetual light shine for your spirit.
Patricia was always willing to help me. Anytime I asked her to show a property up at the edge of Brevard County, she was there for me. My deepest condolences to her family. She was "One of a Kind" and will be sorely missed.
Sad to read of Pat getting ready to sell property upstairs! I will never forget how hard Pat worked. And always planned and in order We went to many real estate convention together she was known to everyone Pat and I had countless transactions together made a lot of buyers and sellers happy Pat was an exemple for all Realtors
Pat was a long time broker agent of Keller Williams Really Brevard.
Mama, I so appreciate the love and lessons in life. I am so grateful for the example of being a strong woman who knows there is nothing you're not capable of. While I miss you already, it warms my heart to know that you are with the love of your life Dick and I know there's no where you'd rather be. I love you Mama and as always will think of you fondly and often in the garden, in my dreams and in my journey of life. Thank you for the many lessons and examples.
My deepest sympathies to the family. I have been thinking of you all and sending prayers of comfort your way. Love you all! ♥️ I will always remember your mom's kindness and knowledge of SO much. A wonderful woman. She will be missed by many. Much love, Melynda
Pat was a truly amazing woman, she will be missed. I was so blessed to have been part of her life. My heart and prayers are will her entire family.
Oh how I will miss you!! You have been my rock that I could always lean on and give me courage and advice. We had a tough life Pat and you deserve to rest! Please tell mama how much I love her...I tell her all the time but she always listened to her "firstborn smart daughter". No more troubles just joy for you among God's garden and flowers!
I love you so much Mama! You were not just my mom, you were my person. You knew me the best and loved me unconditionally. Though I find peace in you going home to the lord, RD, your mama, daddy and Aunt Mickey....I will miss you dearly! Daisy and I will look for you among the butterflies, birds, heavens and the ocean breeze. Love Always, Stacey