Patricia Ann Regan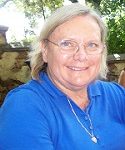 Born on August 30, 1951 in Long Island, New York
Departed in Melbourne, Florida on March 2, 2020
Patricia Ann Regan of Melbourne Beach, Florida passed away unexpectedly on Monday, March 2nd 2020. Patricia was born in Long Island, New York on August 30, 1951
Patricia Ann Regan was born on August 30, 1951 in Rockville Centre, NY. She received her Bachelors of History degree from Hofstra University in 1973. Throughout her life she continued her education and further earned 2 Masters degrees.
She is preceded by her parents Joseph and Marion Schulz. She leaves behind husband Ronald, son Sean & wife Jessica, daughter Erin, grandchildren Sean Eoin, Shayla, & Isabelle, brother Joseph & wife Eileen, brother Thomas & wife Anne, sister Marilyn & husband Jim, brother in law Robert and wife Mary, brother in law Tim and wife Christine, nieces Lauren & husband Justin, Kerry and Jamie, nephews Tommy, Joey, Brian, Matthew, Colin, Danny, Tim and wife Cristy, Robert, and Michael.
She was a dedicated educator for 35+ years. She excelled at bringing high school social studies to life. Patricia was well loved by her students and inspired many.
Patricia was, as an active member of the Eucharistic ministry at Immaculate Conception and as a Spiritual Care Volunteer to those in need at local area hospitals.
Patricia was happiest sitting at the beach, watching and listening to the waves and reading a good book. She was a talented painter and piano player and loved doing craft projects to relax and unwind. Her greatest love of all truly was spending time with her family. She did everything she could to contribute to their lives in big and small ways. Watching her children and grandchildren excel at their own passions – whether it be figure skating, surfing, volleyball, softball, or robotics, this brought her infinite joy.
She was the kind of mother who sent you cards and letters with hand drawings, inspirational quotes and messages of love "just because" and she never missed a holiday or an opportunity to make you feel special. Pat always was her children and grandchildrens biggest and most unyielding supporter. She will be missed by all.
There will be a service to celebrate her life at Immaculate Conception Church, 3780 S Hwy A1A, Melbourne Beach, Fl 32951 this Friday 3/6/20. Visitation starts at 12pm followed by the service at 1pm. Everyone is welcome to both.

2 entries.
We are so sorry to hear about Pat's passing. Ron and family are in our hearts and prayers. Much love to you all
We were so sorry to hear of the passing of our good friend Pat. We have fond memories of our time together on Azure Way. We send our prayers and sympathies to the family. Millie, Clara and Frank