Patricia Anne Bollenbach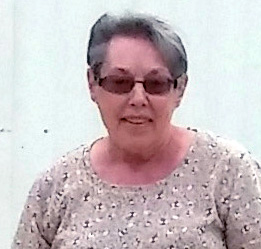 Born on March 28, 1947 in Plainfield, New Jersey
Departed November 7, 2022 in Palm Bay, Florida
Patricia Anne Bollenbach, 75, of Melbourne, passed on November 7, 2022 in Palm Bay, Florida. She was born on March 28, 1947 in Plainfield, New Jersey to Edward and Anne Duroska Wolocen.
Her family includes her daughter and son in law Christel and Paul Marquis; grandchildren Joel C. Marquis, Megan Bollenbach, Alyssa Bollenbach and Ashlyn Rose Bollenbach and brothers Edward and Pete Wolocen.
Patricia was predeceased by her husband of 35 years John H. Bollenbach (married September 15, 1967); son Glenn J. Bollenbach and sister Pamela Brevard.
She graduated from North Plainfield High School in 1965. After retirement, she moved to Melbourne in 2015 from Dunellen, New Jersey and was fondly known as the "Jeep Lady".
Patricia enjoyed spending time with her family and friends.
Family and friends will gather on Saturday, December 3, 2022 from 1 pm until 2 pm at Brownlie Maxwell Funeral Home, 1010 E. Palmetto Avenue, Melbourne, Florida 32901.
Please consider donations in her memory to the Sea Turtle Conservancy or the Humane Society.
Sea Turtle Conservancy
Brevard Humane Society
9 entries.
Pat, You were an amazing person, as well as the kindest and most thoughtful mother-in-law that a man could possibly ever ask for. I was Blessed to be a part of your Life, as well as your beautiful daughter's and your family. Your Love of books, puzzles, beautiful Turtles. and much much more, showed the Love & Joy that made you so very special to every family member of Ours, as well as your very special friends at Lamplighter Village. Although I will miss you so very much, I am at peace knowing that I will see you and Paul once again, when the Lord decides my own Time. Bless you & Keep you, Paul
I grew up with Mrs. Bollenbach being my next-door neighbor with her daughter Christel as my best friend. So many, many great childhood memories! I loved her laugh, smile and easy-going personality even when Christel and I got into trouble. She was a very sweet lady and will be missed. I'm so happy that I had the chance to know her. Love and Hugs to Christel, Paul and Joel
I met Pat through my nephew, Paul Marquis, and his wife (and daughter of Pat), Christel Though I didn't know her well --- I only saw her a few times --- she was always very sweet, nice; always happy and smiling. I wish that I had more opportunities to get to know her better. I understand she was a wonderful and much- loved person. I know she will be deeply missed by her family and friends....my deepest sympathies to all. Rest in peace, Pat.
Pat will truly be missed. She always had a smile on her face and kindness in her heart. From the moment she moved to Florida, she easily blended into the family here and was welcomed as Grandma B. Condolences to Pat's family and friends.
I am so thankful for all the memories I have to cherish of Grandma B. I used to always pray as a child that she would come to Melbourne some day and my prayers were answered. She was so loving and would do anything for her family and friends. We were all blessed to have her in our lives. I love you Grandma. ❤️
Pat was one of the sweetest women I've ever known. Her kind soul is now floating in the cosmos with all the others she loved.
I always looked for her Jeep whenever I passed by, knowing that if she was home she would see me go by. I stopped by often to say hello, and considered her a good friend. She will be deeply missed.
Pat was so sweet and beloved. We enjoyed attending family gatherings with her there. So sorry for Christel and Joel and Paul have lost their Mom, Grandma B, and dear mother-in-law, Pat.
Whenever I think of her, I think of tenderness - ever on.