Patricia Thelander Malleo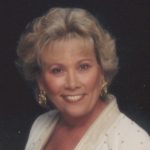 Born on July 8, 1947 in Denver, Colorado
Departed in Melbourne, Florida on January 25, 2020
Patricia Thelander Malleo passed away on the morning of January 25th, 2020. Patricia was a lifelong resident of Brevard County. She was a smart, driven and endlessly optimistic woman who ran her own company for almost three decades. Patricia was a devoted mother to Michael and Grandmother to Taylor and Remington. Her joyous nature, devotion to family and unending drive to persevere will be missed by her family, friends and all of those who were lucky enough to know her. A memorial service will be held on Saturday February 1st, 2020 at 11am at the Brownlie & Maxwell Funeral Home 1010 Palmetto Ave. Melbourne FL. 32901. In lieu of cards and flowers please donate to the Alzheimer's Association.

3 entries.
Pat was a kind and delightful lady. She was so good to my family and me. She touched and brightened so many lives . Heartfelt condolences to the Thelander family, I just learned of her passing.
I just found out that Pat passed today, Wednesday, January 6, 2021. I am really sad to hear the news. Pat listened to me when I was a teenage, like what I had to say was the most important thing in the world. She taught me professionalism in the work place and I am very grateful for that.
You were the "best" boss!! You always came into the office smiling. You have and always will be close to my heart. Rest in peace.