Patricia (Trish) G. Coyle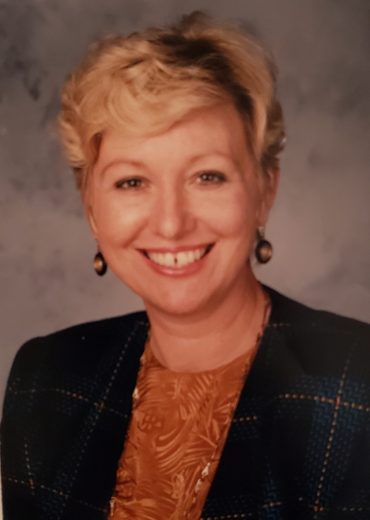 Born on May 2, 1946 in Homestead, Florida
Departed August 3, 2022 in Miami, Florida
Patricia (Trish) G. Coyle has gone to be with our lord and savior on August 3, 2022. She was a beloved and devoted wife to Ronald D. Coyle for 47 years and a remarkable mother to her children. Trish was born to Clifton and Lillian Gossman in the Redlands of South Florida on May 2, 1946. She grew up in South Dade and graduated from South Dade High school. She continued her studies receiving a Bachelor of Science in social studies education and a Master of Science in Education at Florida State University, then later received an EDS – Educational Specialist degree from Nova University.
She began her teaching career in Thomasville Georgia, then shortly after moved back to South Florida teaching within the Miami-Dade County school system. In 1970 she worked at Mays Middle school and then transferred to South Miami Senior High school (home of the Cobras) where she spent most of her career (1972 to retirement) building numerous long-term friendships among her colleagues. Throughout her 40 years teaching, she was always actively involved with student activities; always participating and motivating the kids. Her learning philosophy within the social sciences and professional development, was inspired by John Dewey's "Learn by Doing". She served as a department chairperson at the high school and was a member of the social science advocacy board.
For years, Trish was very involved with the intergenerational law advocacy program that paired students with Elders in a variety of ways –i.e. voter registration drives election forums, etc. Her guidance and leadership have influenced and groomed many of today's political leaders.
Trish was a Christian raised within the Methodist church and her spiritual reach extended through participation and ministry within numerous churches over the years (Silver Palm Methodist Church, Coral Gables Methodist Church, Kendall Methodist Church, and the First Church of Melbourne). She again impacted the youth through the gospel as she volunteered teaching Vacation Bible School during the summers and ensured her children and her grandchildren had a personal relationship with the Lord.
Loved by all, Trish was kind, generous, and respectful. She built a strong family, developed numerous friendships over the years, by virtue of her kind nature. She was an extraordinary mother always supporting and nurturing her children and extended family. Upon retirement she spent most of her time on Melbourne Beach Florida enjoying her grandchildren.
Trish was predeceased by her sisters Betty Finney & Doris Altimari. She was survived by her husband Ronald Coyle; sister Carol Brittain; two children Clifton Roy Coyle & Jennifer Blythe Coyle; four step-children Ronald Coyle, Cindy Flanagan, James Coyle, John Coyle, and 5 grandchildren.
Family and friends may attend the viewing on Friday, August 19, 2022 from 4 until 7pm at Brownlie Maxwell Funeral Home, 1010 E. Palmetto Avenue, Melbourne. Her funeral will be on Saturday, August 20, 2022 at 10 am at First Church Melbourne, 110 E. New Haven Avenue, Melbourne, Florida, 32901. A celebration of life reception will follow the service at the church. There will be a brief graveside service at 2 pm at Sebastian Cemetery, Sebastian, Florida.
2 entries.
I've had the grace and the pleasure to have known Trish for the past 20 years. She was a warm, caring, loving and thoughtful grandmother who played a very important role in the raising of the grandson that we share (Blake) Her love and influence is evident throughout her family. I am truly honored and blessed to have known Trish. She will be greatly missed. She will look down from heaven with loving eyes watching over those she left behind, until they meet again. Rest in Peace, Trish. Love and prayers to the family.
Neighbor and friend for over thirty years…she was a lovely lady. We are so sorry for your loss. She will be truly missed but heaven has gained another star. Love to all her family, Bob and Paula