Patricia Van Dusen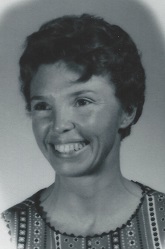 Born September 20, 1930 in East Orange, New Jersey
Departed February 18, 2022 in Indialantic, Florida
Patricia (Patty Lou or Pat) Louise OWEN Van Dusen was born 9/20/1930 to Robert and Katherine Owen in East Orange, NJ. She passed away 2/18/2022 of natural causes. Shortly after her birth the family moved to Wethersfield, CT. Patricia grew up in the area graduating salutatorian of Wethersfield High school in 1948. She graduated in 1952, with a bachelors of fine arts from the Rhode Island School of Design,RISD. After college she worked as a fashion illustrator for a couple of department stores in the Boston area.
It was at RISD that she met Bill Van Dusen on a blind date in 1950 who attended neighboring Brown University. Bill spent the next four years convincing Pat that he was the one for her to marry. That happy day occurred on 3/27/1954 in Boston, MA. Bill joined the US Air Force in June of 1953 and in June of 1954 was sent to England. They spent three years in England. Pat often spoke about the coal furnace and their black lab Michael, as well as living out in the country. It was there they were blessed with Roberta and William R, their first of seven children. After the service, the family moved to South Bend, IN, where Bill pursued his PhD. The family lived in "Vetville", a prisoner of war barracks where Notre Dame married students were housed. In South Bend; Robert, John and Alison joined the Van Dusen's growing brood.
After South Bend, Bill's job took the family to Albuquerque, NM. While in NM, Michael and Peter joined the family bringing the tally to seven kids. Interestingly, Pat learned to drive in NM as a necessity for her growing family. She also delved deeper into her passion for art and first dabbled into mosaic tile design.
In 1965 Bill took a job at the Kennedy Space Center. The family settled in Indialantic, ultimately on Oak Ridge Drive in 1968. It was there Pat and Bill raised their seven blessings and lived out their golden years together.
Patricia thrived in a wide variety of artistic pursuits. She was highly regarded in the local artistic community and shared her works at many of the local art shows. Pat also spent time as a teacher, as a substitute at Melbourne High School and an art teacher at Holy Trinity School. Patricia and Bill are known for their avid walking throughout the years, where they made numerous friends at the Indialantic boardwalk, local parks, and anyone that might cross their path, as well as any animal along their path, which became an instant friend. Patricia cared and valued the lives of animals. She volunteered well into her 80's at South Brevard Animal Care and Pet Adoption Center. This is where she met her buddy, Riley,Roberta's dachshund.
Patricia's legacy is of a woman who always gave not expecting anything in return. She was a beacon of hope and sanctuary for all "strays", whether 4-legged or 2-legged. Her love was unconditional, as she greeted everyone she met with her loving smile and an empathic ear. Patricia was predeceased by her sons Billy, Bobby & Peter. She is survived by husband of 69 years Bill Van Dusen, children Roberta Van Dusen, John Van Dusen (Karen, Matthew & Jessica, Briana & Mike), Alison Van Dusen, Michael Van Dusen (Jill, Owen, London, Riley, Lily and Quinton), sisters Roberta Zoller and Betty Birch, and numerous nieces and nephews. A celebration of life ceremony will be held at the Indian Harbor Beach Community Center at Gleason Park, 3/13/2022 at 1:30pm. Donations to your favorite charity in Pat's name are
appreciated.
5 entries.
It brought such joy every time I saw Mrs and Mrs Van Dusen walking along riverside Dr, As well as at my moms "Jingle in the Jungle" party over the holidays. Lots of good memories. God Bless
My late husband absolutely loved talking with both Bill & Pat every morning at the Indialantic boardwalk. I'm sure he would have saddened with her passing. God bless her soul.
I met and worked with Bill Van Dusen at Kennedy Space Center and we became good friends. When I met Pat I was impressed by her warm personality and artic ability. She was a good match for a man I greatly respect. My most sincere condolences to Bill and the Van Dusen family. You are in my prayers. May God fill you with His peace. Robert A, Minor
I met and worked with Bill Van Dusen at Kennedy Space Center and we became good friends. When I met Pat I was impressed by her warm personality and artic ability. She was a good match for a man I greatly respect. My most sincere condolences to Bill and the Van Dusen family. You are in my prayers. May Fill you with His peace. Robert A, Minor