Paul Anthony Dauplaise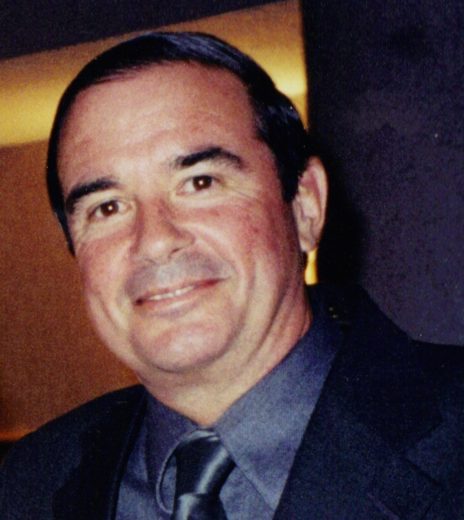 Born on December 19, 1950 in Warwick, Rhode Island
Departed July 23, 2022 in Orlando, Florida
Paul Anthony Dauplaise went home to be with his Savior on July 23, 2022 at the age of 71. Paul was born on December 19, 1950 to Rene and Helen Dauplaise in Rhode Island. He moved to Florida with his family in 1972.
Paul was a devout Catholic and loved to spread peace and God's blessings to everyone he met. He always had a corny joke ready to make you laugh and a pair of "bunny ears" were behind your head if you were in a photo with him. He always liked to make people smile. Paul was a kind and gentle soul and had a "spark" for life.
The guitar was his passion and he played it beautifully. We know he continues to make melodies from heaven above.
Paul was preceded by his father and mother Rene and Helen Dauplaise; his brothers Gerald and Dennis Dauplaise; his brother-in-law James Gilleeney, his two sisters-in-law Heidi and Kimberly Dauplaise; and his lifelong soulmate Pam Pifer.
He is survived by his six siblings Joyce Dauplaise Gilleeney, Rene Dauplaise, Ann Marie Dauplaise Heinly, James Dauplaise, Joan Dauplaise Mintern and her husband Michael and Patricia Dauplaise Peaks and her husband James. He will also be missed by his many nieces, nephews and cousins.
Paul will always be in our hearts and his legacy of spreading peace and love will stay with us until we meet again.
His Funeral Mass is on Tuesday, August 9, 2022 at 11:00 am at St. Joseph Catholic Church, 1422 Miller Street, NE, Palm Bay.
3 entries.
I have had nothing but good times and treasured memories of Paul and I. He always put a smile on my face and lifted my heart. Loved his smile, his laugh and the way he spoke, 🎶❤️🙏✌️
Good memories him and I Rocking out in his mom and Dad's laundry room in 1976 wailing on his guitar so loud good times , he will be missed
Paul you were such a good friend as well as cousin. I will remember the times we had listening to music. I will miss you!! I love you always.