Peters, James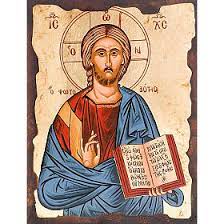 Born January 29, 1961 in Miami, Florida
Departed March 11, 2022 in Palm Bay, Florida
James (Jamie) began his life in Miami, Florida, eldest son of James J. Peters, Sr. & Ruth Lillian (Khoury) Peters on January 29, 1961.
He attended schools locally then went to work with father, Jim, in the family's paving company. Jamie showed a penchant for mechanics and was always able to act as our own "MacGyver," fixing virtually anything with virtually nothing. The joke was that he could use a tissue, a paper plate & a toaster to make a working rocket! His ability to repair things came in handy many a time when the family boat broke down miles off the coast, with no help in sight.
Jamie showed such promise in mechanical engineering that he attended school for marine mechanics. His teacher was in awe of his ability to create engine schematics, calling them "genius." Jamie worked for a time in Everglades City as a marine mechanic, but always felt a pull back to the family business and eventually returned to work with Dad.
Jamie always marched to the beat of his own drummer. After Jim passed in 1995, Jamie continued with the paving company for a while, then heard the call of the road and set out as a long-haul truck driver, criss-crossing the western United States. He lived for stretches in Utah and in Texas.
Eventually, he returned to Florida in 2005, settling in Palm Bay with mom, Lillian. During the time he lived in the area, he worked mainly as a landscaper until his health began to decline.
Jamie was a "dabbler," always searching for his perfect fit. He loved scuba diving, became certified and began his dive master education.
He loved to join activities where he could meet people and make friends. He played on a dart league in the Melbourne area; he enjoyed going to country-western clubs where he could dance and meet with friends; he joined a motorcycle club, going on runs with the group.
Jamie's most defining quality was the size of his heart. He was always the "champion of the underdog" and the knight who saved the damsel in distress. Jamie never met a stranger. He opened his home to people he met who needed a place to stay and food to eat. He never turned down a request to help anyone – known to him or not. He was generous to a fault. It was his kind, caring nature – and corny sense of humor – that drew people to him and kept them.
Even though he suffered years of health issues, he never complained. He always greeted with a smile and a quip. Jamie loved animals, especially horses and cats. He loved nature. He loved trucks and motorcycles. He loved country-western music and 1970's rock & roll. He loved the Lord.
Jamie passed peacefully on March 11, 2022. He is survived by his sister, Elizabeth (Peters) Manzini; his brother and sister-in-law Matthew & Donna (Bauer) Peters; his beloved nephew, Nicholas Peters; as well as many aunts, uncles, cousins & friends.
Friends may call from 10:30 am until time of service at 11:00 am on Wednesday, March 16, 2022 at St. Katherine Greek Orthodox Church, 5965 N. Wickham Road, Melbourne, Florida, 32940. Entombment will be on Thursday, March 17, 2022 at 11:00 am Caballero Woodlawn South Cemetery in Miami, Florida.
In the spirit of Jamie's love for all things beautiful, the family requests that, in lieu of flowers, donations be made to St. Katherine Greek Orthodox Church (Melbourne, FL); the American Diabetes Association; Back to Nature Wildlife Refuge (Orlando, FL); or the charity of your choice.
St. Katherine Greek Orthodox Church
American Diabetes Association
Back to Nature Wild Life Refuge
4 entries.
I remember when he put the boat in the lake, and Jack would run back and forth barking at it. If Jamie was around and Jack would keep going his own way, I would ask Jamie to call him. Jack stopped and came back instantly. RIP Jamie.
I love you my friend. Till we met again in heaven.
He was the kindest person you would ever want to meet. I remember the day his parents bought him home. Precious! He had the ride of his life, his way! May is memory be eternal & may he Rest In Peace in the arms of the Lord. ❤️‍🩹🙏❤️‍🩹.