Phoebe Lee Furr Leeman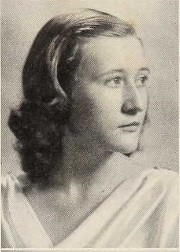 Born on June 8, 1921 in Harpers Ferry, West Virginia
Departed on December 19, 2022 in Palm Bay, Florida
Phoebe Lee Furr Leeman, a pillar of her neighborhood and beloved, by all, passed away at the age of 100 on December 19, 2021. Phoebe celebrated her 100th birthday this year at her long-time residence in Melbourne Beach, Florida with a car parade. Participants included the Town of Melbourne Beach, local VFWs, neighbors and many others to honor the birthday of this widow of a veteran.
Born June 8, 1921 in Harpers Ferry, West Virginia to Harold Stouffer Furr and Bertha Rae Baker Furr, she graduated from Palm Beach High School in 1938. She resided in Lake Worth, Florida most of her life. She was a member of the Women's Army Corps in the early 1940s in Washington, DC before returning to Lake Worth, Florida to marry Hendrik (aka Hank) Leeman on November 26, 1943.
A memorial service will be held Monday, January 17, 2022 at 11:00 am at Brownlie Maxwell Funeral Home, 1010 E. Palmetto Avenue, Melbourne, Florida.
1 entry.
Phoebe was an amazing woman, beloved by everyone in the neighborhood who knew her. When she was outside in her yard feeding the squirrels, people would gather around to see her and talk to her. She had a mind like a steel trap. She remembered details about me even though I wasn't in town all the time. She possessed an ebullient spirit, cheerful and kindly despite the setbacks she had in life. This world has lost a beautiful soul.