Priscilla Anne Wilder Hultgren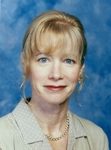 Born on February 7, 1959 in New Britain, Connecticut
Departed in Melbourne, Florida on January 9, 2020
Priscilla was born February 7th 1959 in New Britain Connecticut to Norma & Alton Wilder. She spent most of her childhood in Newington Connecticut. She played the clarinet in the high school band and has many fond memories of playing at games, going on field trips and spending time with the many friends she had made. Her family moved to West Palm Beach Florida during her senior year of high school, where she graduated in 1977.
Chester Vermont was like a 2nd home for her. Her parents were born & raised in Chester and adjacent Springfield, so most of her relatives lived close by. Priscilla and her siblings enjoyed the wide open spaces, chilly evening strolls and ice cold public pool. She was very close to her grandmother who was a big influence on her entire life.
She started her family at age 21 and after a few job transfers ended up in Melbourne FL. She had a special way of turning a house into a home where ever she lived. She had a special affinity for sunflowers that shown thru in her art and decorating. Priscilla was quite artistic and creative and leaves behind many arts & crafts and homemade ornaments. Her biggest joys in life were her family. She was absolutely thrilled to be a grandmother, and enjoyed every moment she had with her grandchildren. She was fortunate to live in the age of Skype, and spent many hours with them online when they weren't available in person. She also enjoyed baking for friends and family; her cookies, berry crisps and occasional pies made it to many different gatherings. She prided herself on her original recipes, but also held dear the ones passed down by her grandmother.
She dreamed of travel, but never really went that far from home. Visions of Italian vineyards have always found their way into her kitchen deco. She had many secret ambitions, of making her mark, and being remembered. She loved reading and enjoying a fine red wine. Her smile and laugh were entirely infectious. Her strength and desire to please those around her go unmatched.
She is survived by her husband Joe Hultgren, children Amanda Hultgren, Jason Hultgren, Laura Bell, Joey Hultgren, mother Norma-Jean Scullin, Siblings Denise McClure and Norman Wilder and 3 grandchildren, Lily, Luna and Atticus Bell, and will be terribly missed by all.
Private services will be held at a later date.

10 entries.
I am so sorry to hear of her passing. I grew up in Newington and remember her being in my homeroom at school. She was a special lady and will be missed. My thoughts and prayers go out to all of you
The very sad news of Priscilla's passing was given to me today. Priscilla and I were coworkers at Meadowlane. I have many memories of us there, and will always remember her friendly, sweet, and kind nature. My condolences to Joe and the children. I hope you will all be able to find measures of comfort and peace in each day.
I was saddened to hear of Priscilla's passing. She was a wonderful friend and colleague at Meadowlane. I will always remember her dedication to family, her great cookies and cream puffs, and her beautiful laugh. We were all blessed to have her in our lives.
I was shocked and saddened to see that Priscilla had passed. My heart goes out to you and the family. Priscilla was such a loving, warm person. She loved her family so very much. May God comfort you all and help you thru this difficult loss.
I am so sorry for your loss.
We will always remember Priscilla as a gracious hostess: her famous spaghetti dinners, homemade bread, carrot cake and special cookies. Her kindness and generosity was not to be outdone.. She was a loving mother, grandmother and sister-in-law and will be missed.
Beautiful obituary. So sorry for your loss. Thoughts and prayers for all
Priscilla, your suffering is over. You will be missed. Love you.
Johnny. We are so sorry for your loss. I know Carol was your life. We will pray for peace at this time. She was always friendly and sweet. We loved het.