Rev. Grant Arthur Kilps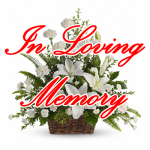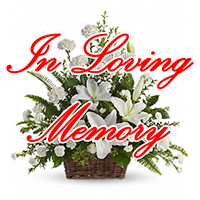 Born in Milwaukee, Wisconsin on May 9, 1946
Departed in Melbourne Village, Florida, on July 5, 2019
On Friday, July 5th, 2019, The Rev. Grant Arthur Kilps, of Melbourne Village, Florida, passed away at the age of 73. Grant was born on May 9, 1946, to Donald and Elaine Kilps. On June 15th, 1968 he married Barbara Jane Basilius. They raised two daughters, Jen and Amanda, and adored their two granddaughters, Grace and Iona.
Grant worked as a contractor in the family business. He received his M.Div. from Christ Seminary Seminex in St. Louis, MO in 1980. During his life he started a school, a church, served as pastor in several Lutheran churches, taught high school and at Eastern Florida State College.
Grant was known for his love of teaching and preaching. He had an open and curious mind which he used to engage students and parishioners alike. His ubiquitous phrase was, "Now let me play devil's advocate". He learned from others as much as he educated and taught people how to think.
He loved music passionately and his granddaughters even more. They were the light of his life. The Green Bay Packers must also be mentioned. He was known for his sense of humor, his open mind and his love of his family.
Grant was preceded in death by his parents, Don and Elaine. He is survived by his wife Jane, daughters Amanda and Jennifer, son-in-law Ted, granddaughters Grace and Iona, brother Bill, and sister Kathy.
A funeral service will be held on Monday, July 15th at St. Paul's Lutheran Church, 105 W. Hibiscus Blvd, Melbourne, FL at eleven o'clock. In lieu of flowers, donations may be made to Community of Hope of Melbourne, Florida in Grant's memory.
7 entries.
Our tears are falling with yours. May God wrap his arms around each of you and give you comfort. Sending lots of prayers. Love each of you, Brent and Joe
Will miss you Pastor Kilps! Thanks for being in our lives and until we meet again.
Deepest condolences to the Kilps and Peters families, and especially to Jane. Not sure where to start here but Grant was a tremendous mentor and teacher who guided me in my faith and always challenged me to think about things from a different perspective. He would always send me away with a great book to read, and he never tired of answering complex questions — often with unexpected answers. Grant touched the lives, hearts and spirits of so many people young and old. But most of all he was real. The advice he gave and the wisdom about God he imparted was not meant for perfect people, but for all of us cracked vessels. Love and peace to all who are missing him, may you find comfort in your time of great loss. ♥️
I have such fond memories of Pastor Kilps from High School and now reconnecting through Facebook. He had a great sense of humor and fantastic role model. You will be missed.
Sending our thoughts and heart felt prayers to the family. May the memories of laughter, friends, love and above all faith comfort you as God extends His peace in this time. Many a fun gathering on the back porch in Boca Raton. Love you all ❤️🙏
We will miss this wonderful man