Richard Don Hendershot
/>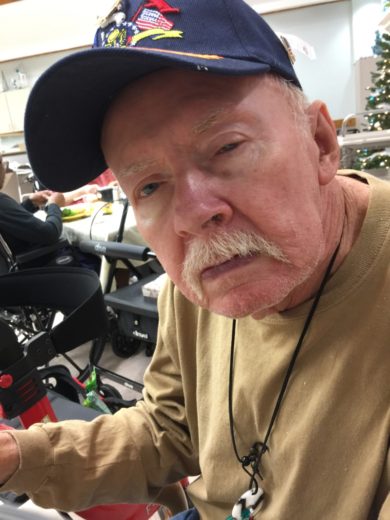 Born December 30, 1941 in Pen Argyl, Pennsylvania
Departed on November 15, 2020 in Melbourne, Florida
My father, Richard Don Hendershot was born December 30, 1941 to Annie and Carl Hendershot. He was born and raised in Pen Argyl, Pennsylvania where he graduated from Pen Argyl High School. He worked at Victor Balata Belting Company in Easton, Pennsylvania for 25 years. In 1985 he and his wife, son and daughter moved to Florida where he worked at Annin Flag Company and Rockwell Collins.
My father was a man of few words and the gentlest soul I know. The man who insisted on liberating the snake my mother found on their bedroom window sill by taking it outside and setting it free.
He was into classic rock – Jethro Tull, Pink Floyd and let us not forget Ozzy and Black Sabbath. Sports – Penn State, The Orlando Magic and Dale Earnhardt. He liked trains, sports cars and model cars. He was a collector and was always bringing home treasures he picked up from here and there. He was all about decorating the house inside and out for Christmas and labored over an extensive and detailed village around which his trains would travel. He liked feeding the squirrels, photography and when the sky turned colors at sunset. In his facility he became the Bingo King. He used to give my mom some of the prizes he won and kept us apprised of every victory. He became attached to an oddly real looking stuffed dog he won and named him Buddy. He liked crafting – at home he made glittery colored pine cone ornaments and while he was in the facility he made jewelry for my mother and I. I gave him a silly, wrist hugging panda when he first went into the facility to remind him of me and to my surprise he wore it proudly. It went virtually everywhere with him and he would tell me about all the comments he got about it. His walker was outfitted with a portable Boom Box and he was all the rage as the facility DJ. He liked pizza and hamburgers and Frostys from Wendy's. He once owned an Austin Healy we called the "Zoom Zoom Car", a bird named Pepper that he loved even though it was evil and liked to bite and poop on everyone and a black poodle named Chicken.
My father was a Vietnam Veteran and American Legion member who loved his country and his flag. He will be interred in Cape Canaveral National Cemetery with Military Honors on January 15, 2021. This means the world to me because I know it would mean everything to him.
My father was called home on Sunday November 15, 2020 after a long struggle with Parkinson's Disease and Dementia.
He is survived by his wife Sandra, his daughter Michele, his son Adam, his granddaughters Nicole and Emma, his grandson Parker and three furr babies: Angel, Parker and Lexi.
RIP Daddy … I love you and will miss you every day of my life.
2 entries.
My heart believes you understand +
I love you daddy. I miss you so much and I think about you every day. There is a new DJ up above and I hope you are dancing in heaven! 😉