Richard G. Arbic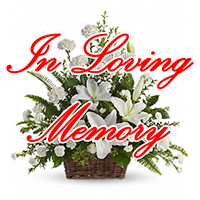 Born in Ottawa, Ontario, Canada on August 18, 1923
Departed in Melbourne, Florida, on March 14, 2019
Richard G. Arbic, age 95, died on March 14, 2019. He was born in Ottawa, Ontario, Canada, the family moved to Gainesville, FL when he was four years old. At the age of nine he earned to play the violin and by age sixteen, he was playing the first violin in the Gainesville Symphony Orchestra. During high school he had a series of jobs and used the money to take flying lessons. Richard was drafted in the army in 1942 fought at the Battle of the Bulge. When he returned home he finished his education at University of Florida, graduating with a degree in Aeronautical Engineering. The US Government came calling and began his working career with NACA (predecessor of NASA) in 1949 at Langley Field, Virginia. Richard was Systems Engineer with the Air Force on missile programs from 1956 to 1959 at which time he transferred to NASA to work on project Mercury in 1959. He held various engineering positions with NASA during projects Mercury, Gemini, and was Director of Launch Operations for Apollo. Retired in December 1978 as Branch Chief on the shuttle program. Richard's favorite pastime was flying with a friend with whom he owned an airplane. He was a former member of the Melbourne Men's Golf Association.
Predeceased by his first wife, Maria Hafkenscheid, and a daughter, Cynthia Maria Arbic, and is survived by his wife, Loretta Mills Arbic, and his four children, Anita A Bunton, Lillian A. McCue, Vivian A. Wynkoop, and Paul Richard Arbic, and one sister, Colette Greig, of Flat Rock, North Carolina, in addition, ten grandchildren and 15 great grandchildren.
Services will be held March 30, at 2:00 pm, at the Brownlie-Maxwell Chapel.
www.brownliemaxwell.com
4 entries.
Holidays with Grandpa Dick were filled with love and happiness. He had a kind heart and a sharp mind. I will always remember the little music box with the airplane, and the flights near NASA. Much love, Bear
I want to thank Dick for all the care and happiness that he always showed to my family. All of us are so thankful that he was there for us and meant so much to our kids and grandkids. Dick always took the time to take our kids flying when we visited him and gave them so much to be thankful for - Dick will be missed by all of us. Love you and miss you, Rocky and Tonya Kimpel and family.
Dick and I went back over 60 years when we met at NACA Langley Labs in 1056. Our families were together many times until they moved to Melbourne . He liked it here and the work with the Missile Test Center and called me to come down if so inclined. So, we worked together until he went back to NACA (now NASA ). Good friend s for a long time. My condolencies to the family.
Our thoughts and prayers are with you and your family