Richard Laurence Westlake Welch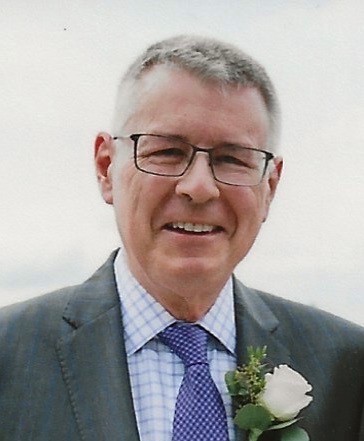 Born on August 24, 1951 in Gainesville, Florida
Departed December 14, 2022 in Indialantic, Florida
Richard Laurence Westlake Welch passed away on December 14, 2022, at age 71 due to kidney cancer. Rick's determination to live a full and active life along with the excellent care of his physicians limited the impact of his cancer for ten years. Over those years he worked, traveled, and lived to the fullest alongside his wife Diane, their seven children, and their growing
family.
He passed peacefully at home, surrounded by family, watching a favorite Hallmark movie. Rick was born in Gainesville, Florida. During his childhood, he moved with his parents and sisters first to Iowa and then to San Diego. His family ultimately settled in Satellite Beach, Florida where he attended Junior High and High School. Rick was the first triple major at the University of South Florida (USF) receiving bachelor's degrees in History, Classics, and Mathematics. He continued his studies at USF, earning a Ph.D. in Mathematics. He and his first wife, Cathy, lived in Virginia during their early marriage. While in Virginia, Rick worked as an analyst for the CIA. Rick and Cathy returned to Florida to be closer to family after the birth of their first son Stephen. Their second son David and first daughter Kate were born in Florida. They adopted their second daughter Therese from El Salvador soon after. Cathy passed in 1997 after an extended illness.
In 1998, Rick married Diane and embraced her three children JP, Tom, and Hope as his own. Rick had a distinguished career in the aerospace industry with over 40 years of experience as a statistician and applied mathematician before retiring in 2021 from Northrop Grumman. Career highlights included multiple published papers receiving notoriety at the CMMI Technology conference, achieving the title of Northrop Grumman Fellow for data analytics, and serving 35 years as an adjunct professor of Systems Engineering and Operations Research at Florida Institute of Technology. While he was respected for his work, Rick was more admired for the relationships he built and the impact he had on the lives of those he worked with and mentored. In addition to his career, Rick was a devoted longtime volunteer of the Boy Scouts of America, guiding both his sons through the rank of Eagle Scout, continuing his volunteering afterward, and eventually volunteering with his grandsons. He was a soccer coach for his children and sustained his love of soccer into this year's season as a referee for the local recreational league.
Over the past weeks, he enjoyed following the World Cup with his family. Rick was a formidable singer and sang in the choir at Holy Trinity Episcopal Church and the Brevard Community Chorus. Rick loved traveling, football, camping, and miniature wargaming. Traveling was beloved whether on the auto train to DC, cruising to the Bahamas, or flying to Europe or New Zealand. Though a travel bug, he also found joy in being in his hometown with family, eating at local restaurants, and sipping fine whiskey. Rick was a lifelong wargamer hosting games with his local club at his home and regularly attending the semi-annual conventions put on by the Historical Miniatures Gaming Society-South. He passed his passion for wargaming to his sons, David and Stephen, and was already introducing several of his grandchildren to the hobby.
Rick was proud of his Welsh, Ukrainian and Canadian heritages. Above all, he was immensely proud of his children. Rick was a wonderful father and stepfather. He instilled in each child confidence and certainty that Rick trusted and believed in them. He was a devoted son, husband, brother, uncle, and grandfather. His brilliance was profound, and he shared it joyfully. Rick was always ready with an interesting fact on almost any topic and if you had a question, Rick knew the answer.
Rick was predeceased by his first wife, Cathy, his daughter, Therese, and his parents, Philip and Nancy. He is survived by his second wife Diane; children Stephen Welch (Amanda), David Welch, Kate Churcher (Jason), JP Morrill (Taleese), Tom Morrill (Allie) and, Hope Nesdill (Tom); seven grandchildren James, Cai, Ziah, Ethan, Benji, Grant, and Emma; his sisters Deirdre Holden, Stephanie Males (Jim) and Beckie Munsell (Bill); and nieces Miriam Achour, Muna Wagner (Rick), Lisa Scharmann (Kurt) and Lillia Munsell; and nephew Alex Achour (Loryn).
A memorial service will be held at Holy Trinity Episcopal Church on Saturday, January 21st, 2023, at 2 PM.
In lieu of flowers, please, make donations to Movember to support men's health and wear your mustache in November! Or to the Kidney Cancer Association:
Movember
Kidney Cancer Association
5 entries.
Rick and I both worked for Northrop Grumman, first getting to know each other around 1995. We became friends soon after. At work, his calm and easy demeanor masked his underlying brilliance. As time went on, he became known for his expertise, and achieved the level of Tech Fellow, the highest technical designation in the company. We did a lot of traveling together, and for me it was always a pleasure. On one trip I had a health issue and he took me to the emergency room, staying with me even though it meant missing a flight home the day before Thanksgiving (we actually made the flight, thanks to Rick's skilled driving). I know I and many, many others will miss him dearly. He was a good friend and a fine gentleman.
When we heard of Rick's passing we both felt so sad and also thankful that he had such a great wife and family. We send our prayers for comfort to Diane and all their children. Much love, Tony and Debbie Verzi
Rick was a good friend of mine in high school. He was a great student and always willing to volunteer his time for Key Club activities. Rick was also in my Boy Scout troop, so I knew him through there as well. Surprisingly, we reconnected here in Melbourne when I returned to the area to work for Harris. I connected with him both professionally at NG and in association with activities of the Boy Scout board. Rick was a great guy, devoted father and liked by all. May he rest in peace.
It was an honor knowing Rick over the many years (since around 2004) of working with him at Northrop Grumman. There were many times when I was being mentored by Rick and even a few times when I realized he was teaching me things. HaHa! A truly great man who definitely enriched people's lives. Thanks Rick for being a part of my life. He is missed by many.
I worked with Rick for several years at NG. He was a mentor to me teaching me SEER modeling and software estimation. He was incredibly generous with his time and knowledge. He will be truly missed. My sincere condolences to his family.