Robert Emmet Sullivan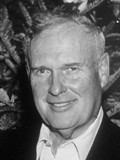 Born in Toledo, Ohio on November 14, 1931.
Departed in Melbourne, Florida on July 21, 2018
Robert (Bob) Emmet Sullivan, 86, died on Sat, July 21, 2018. Bob was born into an Irish family Nov 14, 1931, one of twin sons, to John & Mary Ann Hanley Sullivan. He grew up in Toledo where he graduated from Central Catholic HS. He graduated from John Carroll University in 1953, Cleveland, OH. The next event which he felt was pivotal in his life was joining the Navy. He served as Gunnery Officer on the destroyer, USS Waldron in the Far East, Mediterranean, and Caribbean.
Bob began his business career as an accountant with Arthur Young Co. In 1959 he married Marcia Gerken. They moved to Boston where he attended Harvard Business School on the GI Bill and received an MBA. After graduating, Bob had a 25-year successful career holding a series of increasingly senior positions in financial and executive positions at Chrysler in Detroit and Dayton, OH. He joined Harris Corporation in 1971. He and his family then moved to Melbourne, FL in 1978 where he continued his work at Harris Corp and Harris Graphics.
Bob was a believer in education and gave selflessly of his time and money in his personal and business capacity to support numerous educational and community and religious organizations including: Melbourne Central Catholic HS; Holy Name of Jesus Church; Central Catholic HS (Toledo); John Carroll University; Brevard Community College/Maxwell King; Brevard Zoo, University of Central Florida and Holmes Regional Medial Center.
Bob held fast in his faith in the Lord trusting Him in all things. He was an avid golfer, reader and follower of world events. Bob was a big-hearted man with an infectious sense of humor and a hearty laugh.
In 2010 Bob was diagnosed with dementia. He moved to his "second home", memory care at Hibiscus Court in 2015. The family is grateful for the wonderful care he was given. Thanks too, to Seniors Helping Seniors and Visiting Angels.
Bob is survived by his twin brother, Richard, wife, Marcia, five children: Molly (Larry), Mike (Elizabeth), Brian (Kelly), David (Maria), Sheila (Jeff), 12 grandchildren and one great grandson and many nieces and nephews.
A Funeral Mass will be celebrated at Holy Name of Jesus Church, Indialantic, at 11am on Friday July 27. Visitation will be from 10:15-11am.
In lieu of flowers, the family asks that donations can be made to Melbourne Central Catholic HS or to Brevard Alzheimer's Foundation (brevardalzheimers.org).