Robert McGee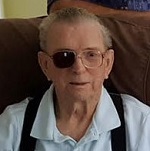 Born on August 14, 1929 in Belton, South Carolina
Departed on February 11, 2021, in Palm Bay, Florida
Robert ("Bob") McGee passed away on February 11, 2021, in Palm Bay, Florida. He was 91. Bob was predeceased by his wife of 69 years, Mary (Bolding) McGee. He is survived by his three children, Theresa McGee Hook (spouse, Bill); Sheila McGee Holmes (spouse, Wayne), and Steven McGee (spouse Angela). Bob and Mary had six grandchildren, Samantha and Elizabeth Hook (spouse Sarah Hook-Rogers); Nancy (spouse Gabe Horton-Holmes) and Michael Holmes (spouse JoyAnna); Aubrey Vinson (spouse Joshua) and Mallory McGee. He has two great-grandchildren, Allison and Elise Holmes. He is also survived by a large extended family of cousins, nieces and nephews as well as many friends and members of the Central Baptist Church in Melbourne.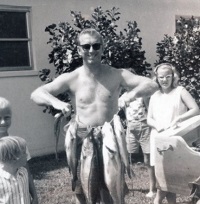 Bob was the youngest of eight children of Henry H. and Corrie L. McGee. Being several years younger than his next sibling, Bob outlived all his siblings. Bob and Mary moved to Florida in the early 1950's, originally in Tampa. The built a home and moved to West Melbourne in 1963. They raised their family and lived there until 2018, when they moved to the Abide "N" Love assisted care facility, where they lived until first Mary and then Bob passed away. We want to express our deep appreciation to Sheron and the staff there for the wonderful care and attention provided for both Bob and Mary.
Bob was truly a handy man. There was practically nothing mechanical he could not fix. After moving to West Melbourne, he worked as an electronics salesman, working at Florida Electronics with his brother Jim. Later he was hired by Harris Semiconductor as an electronics technician, from which he retired in 1995.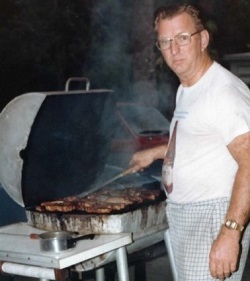 He was an avid fisherman and spent much of his "leisure" time on his hobbies of fixing televisions, small appliances, and auto repair. When asked one time how he could seemingly fix anything he touched, he said "I just pay attention to how it comes apart, find the problem then put it back together."
After retirement he also took up woodworking, making furniture for his children, as well as toys for his grandchildren.
Bob was also famous for his grilling, in particular his barbeque chicken. Many an extended family meal crowded the dining room table to share in his excellent barbeque.
The immediate family will be holding a private graveside service on Monday February 15th, at Fountainhead Memorial Park, where he will be interred next to his beloved wife Mary.
Bob passed away in his sleep – a peaceful end to a rich life, well lived.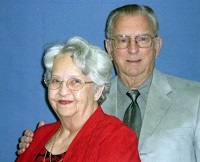 6 entries.
Bob was a great leader and friend to me when I was working at Florida Electronic Supply, Inc. I started working there as a senior in Melbourne High School. I will always remember your friendship and joy of life! He always enjoyed and loved his family and laughed alot! He was a pleasure to work with and be around! RIP Bob, my friend.
Thank you Mr McGee, for sharing part of your life with me. I wasn't there when you passed, but you will not be forgotten anytime soon. Your caring and loving ways will stay with me for all eternity. Your concern for Mrs. McGee (Mary) stands out prominently in my mind. A devoted husband a loving DAD, will always be with me. It was my pleasure caring for you and the Mrs.. Me being from the north, you taught me a thing or 2 about cooking., as how dumplings are really supposed to be made. How fruit cake taste more delicious when soaked in red wine. The smiles, laughter, and fun shared will always be in my heart. How Blessed were all who knew you. ❤️ Until we meet again. 🙏🏻
Bob was in my SS class for many years. I stayed with him during hurricanes. I played cards with him and Mary for many years. I went with him to the woodworking shows in Tampa area. A great friend. I will miss him, HARRY SAUTER
Don and I give thanks to have had the privilege to know both Bob and Mary. We pray for comfort and peace for the family. We know that we will see them again soon in Heaven, which is very special to us. The LORD give you comfort as you remember great times.
Bob and Mary were endeared friends of Randy and mine. He went to the Woodworking Conference in January with Randy and a group of men from Central Baptist, before they had to give up going. He made some shelves for me and also for my daughter Angela. He was a great woodworker. I'm so blessed to have talked to him the night before he died. I will miss that special voice of his. Bettie Pruett
So very sorry for your loss. Mom and Dad enjoyed so many years of friendship with Mary and Bob. I remember Bob and dad would get together and fix whatever was needed. Also those long walks they made each morning...to go eat breakfast out. Probably biscuits and gravy !! So many good memories from Brussel-Lynn Dr.