Ron Alan DeLoach
Ron Alan DeLoach, of Melbourne, Florida was a true Florida native, born Dec. 18, 1957 to Richard and Dorothy DeLoach in the Old Brevard Hospital. He graduated from Eau Gallie High School, and joined the Marine Corps in 1975. At 17 years old, Ron was Melbourne's 1st Marine recruit from the new recruiting office and was a USMC Honor Graduate.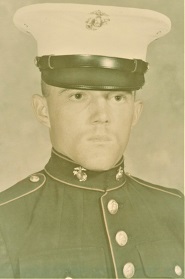 Ron played football from childhood in the Midget League and All-Stars, all through High School and in the Marine Corps. His dream was to walk on and play for the Miami Dolphins, had he not suffered knee injuries. He also excelled at boxing and wrestling.
From a very young age, Ron was Center Stage. From Elementary school, where he performed songs by The Beatles through High School where he formed "Ronco's Italian Army" and put on WWF-style performances at pep-rallies. It was these early days where Ron made many lifelong friendships.
It was in Japan when Ron saw his first open-air rock concert (from backstage) featuring Olivia Newton John and opening act Lynyrd Skynyrd, with Ronnie Van Zant. He was hooked instantly and knew he wanted to organize and promote Rock and Roll shows. He formed Southern Jam Promoters (SJP), where he promoted and/or produced local bands such as Robin Chase, Bad Boys, Dave Fiester, Jason Trigger, Close Call, and Billy Lee. SJP featured many famous names in Rock History: Molly Hatchet, Foghat, Johnny VanZant, Hank Williams Jr., Cheap Trick, James Brown, The Hooters, Atlanta Rhythm Section, Dave Mason, Firefall, Rick Derringer, Poco, Eddie Money, Johnny Rivers and Edgar Winter. SJP also hosted all-inclusive bus excursions to Miami Dolphin football games.
In 2013, Ron retired from the United States Postal Service after working 33 years as a Postal clerk/Customer Service rep.
Ron lost his battle to Parkinson's Disease on April 28, 2021 at the age of 63. Survivors include his wife of 21 years: Kristina (Sarka) DeLoach, Sons : Anthony Alan DeLoach and Ronald Hunter (wife Victoria) DeLoach, Step-Sons: Paul (wife Jenilynn) Sarka and Sonny Church, Grandson: Felix DeLoach and step-grandchildren: Kellon, Kiernan, and Kalder Sarka. Siblings: Linda (Keith) Christiansen, Don DeLoach and Douglas DeLoach. Nephews: Greg Price, Joshua Christiansen, Justin DeLoach, Sean DeLoach and Niece: Casey Rosquete. He was predeceased by his parents Richard and Dorothy DeLoach, sister Debbie Price and nephew Michael Price.
A Celebration of Life will be held Friday, May 14th at Wickham Park Pavilion, 2500 Parkway Dr., Melbourne, FL at 10am-12noon. Burial with Military Honors and gun salute at 2:00 pm at Cape Canaveral National Cemetery.
10 entries.
High school teamsters and adult friends. Will miss him a lot.
Kristina and family , We were very saddened to learn of Ron's passing. Ron was always so welcoming and friendly, with a smile and a twinkle in his eye. He was a connoisseur of music . We were lucky enough to have shared good music with you , good concerts. Please rely on the strength of good friends and family during this very difficult time . May his soul dance in the heavens. Love to you.
God Bless our Ronnie D! What a Great Guy and the Times we had! We will not soon forget him....from Connie and I, RIP Marine....your Watch is over Brother....
Kristina and family: we are very sorry to hear about Ronnie. We know what a difficult time this is. We are praying for you and your family that God gives you peace, strength and comfort through your grief. Life is so short here on earth and our hope is Ronnie is in his forever new home with Jesus, our Lord and Savior. Love, Gary and Karen Key
Kristina once again like you to know how sorry we are for your loss. As 1 of Ron's lifelong friends he will live on in my heart forever.
Condolences and prayers to Ron's family and friends. The Commodore community will always remember his athletic skills, sense of humor, WWF shows, and his service to our country. We actually just lost two EGHS icons on the same day. Coach Mark Mathney also went home to be with the Lord on April 28, 2021 R.I.P. Ron and Mark see ya on the other side
What a fantastic life story. It's a blessing to live life that "full" with all those experiences and a big loving family to share it with. Peace to his soul and to his family.
Ron you will be greatly missed!! You were such a charm .. You had everything going for you. Friends, sport's, you name it. Rest easy Ron. You are loved by so many. Charmen Walker. E
Dear Linda, Keith and Family, Please know that your friends love you and are here for you. We are so sorry for your loss!
Rest in peace, Ron. You made your mark on this world. You will not be forgotten.