Ronald Bruce Taylor
Ronald Bruce Taylor, 79, died July 11th, 2022 at his Melbourne, FL home.
Ron was born December 13, 1942 in Darby, PA to Ed and Virginia Taylor. He was a Merchant Marine and Army Soldier before graduating with a bachelor's degree from Penn State University.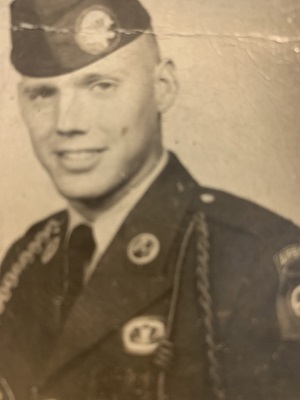 He was most proud of his combat tour to the Dominican Republic with the 82nd Airborne Division and being the Chief Executive Officer of Materials Transport Services (MTS) the family trucking business.
He enjoyed riding motorcycles with his friends and throughout his adventures in the USA and Europe, he earned the callsign "White Finger."
A significant life accomplishment was abstaining from alcohol for a decade, which over all of his crazy adventures best demonstrated his zeal for life.
He is survived by his two daughters Wendy Arnold, MD and Stacy Taylor and her two children, Zachary and Sydney Schiffman; in addition, his step-children from his late wife Betty Taylor: Sherry and husband Tim Hamer, Rick Kunsman, Debbie Hagan, Bill and his wife Amy Kunsman in addition to his many grand and great-grandchildren.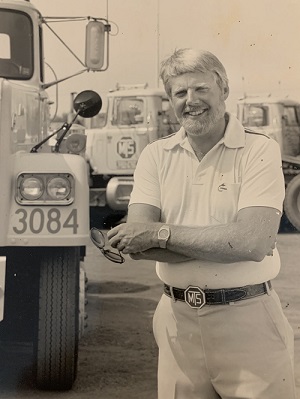 He was preceded in death by his wife of 35 years, Betty Taylor and her son Jim Kunsman, in addition to his sister Gayle Taylor.
A memorial service will be held at the American Legion, Post 81, 2909 S Harbor City Blvd, Melbourne, FL 32901 on 19 Jul 2022 at 1pm.
In lieu of flowers, donations can be made to Pug Rescue, a not for profit organization that rescues pug dogs where 100% of donations go to care for pugs.
5 entries.
Wendy and Stacy I am so sorry to hear of your loss ... I have fond memories of happier times we shared... may you find comfort knowing he is at peace... Hugs, Sandy
Wendy and Stacy, I am so sorry to hear of your loss... I have many fond memories of the times we spent together ... I hope you find comfort knowing he is at peace ... Hugs, Sandy
I've done so many trips, with Ron , from 10k miles in 28 days all over US and trips to Okeechobee, always a fun time, That man could ride, I gave him the nick name PaPa Smurff cause of his white Beard , he seemed to enjoy the nick name , he WILL BE MISSD BY MANY !!!!! RIP in piece my buddy, Hugs from Me and Barb !!!!!
Rest in Peace Ron. You served your country well. We'll miss you and always remember you. Kevin
Ron was my best friend and mentor.. I will always remember him for the many road trips,the talks about life. He is a true hero.. love you to the moon and back.RIP Ron Taylor.