Ruby Irene Best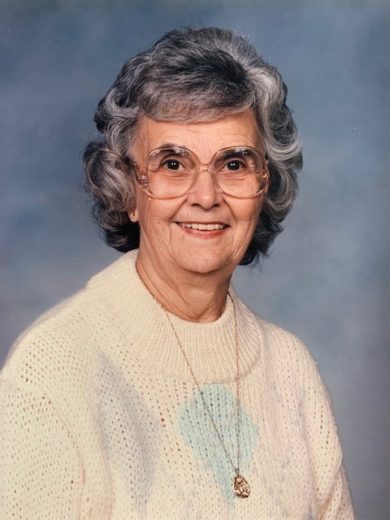 Born April 23, 1922 in Cromwell, Kentucky.
Departed on January 15, 2021, in West Melbourne, Florida
Ruby Irene Best, 98, with her daughters at her side, went peacefully to meet her Lord and Savior on Friday evening, January 15, 2021.
She was born April 23, 1922 in Cromwell, Kentucky, a daughter of the late William (Bill) and Verdie Ashby.
Ruby completed high school in Beaver Dam, Kentucky and went to work at the Naval Ordnance Station in Louisville supporting our troops during World War II. After relocating to Louisville, she met her husband to be, M. L. Best, and the two were married before he was shipped off to war. After the war, Ruby and Louie moved to Taylorsville, Kentucky where the two of them started a family business, Best Jewelry Store. Well loved by many in the small town of Taylorsville, Ruby and Louie raised their three children, taught them the love of God and the importance of living a Christian life. Ruby continued the business after the passing of her husband until her retirement in 1990.
Throughout her life, Ruby, who had an unwavering faith in God, was a devoted wife, mother and grandmother. Her family was her most precious treasure and she loved them all dearly. Rarely did she miss an opportunity to participate in the many activities of her children and grandchildren. A mother and grandmother who was full of life, always willing to lend a helping hand and never afraid to be silly and have fun!
She relocated to Florida in 2008. Though it was difficult to leave the hometown she'd always known, she was with family again. She fulfilled her life with the joys of family and her belief in God, knowing one day she would spend eternity with the one who loved her most.
Ruby was preceded in death by her husband of 35 years, Martin Louis Best, Jr., an infant daughter Donna Kay Best, a sister Kathleen Ashby, and a brother Charles Ashby.
Mom, grandma is survived by two daughters, Pattie (Kenny) Richardson of Palm Bay, Florida, Debbie (Garry) Brookshire of Melbourne, Florida, one son, Ronald (Lisa) Best of Panama City Beach, Florida; four grandchildren, Ron (Becky) Best, Lesli (Eric) Austin, Kenton and Dustin Brookshire, five great grandchildren, Nathaniel, Leah, Addison, Noah and Ethan.
Ruby never wanted to be the center of attention, so her services will be private for family members only. Friends wishing to honor Ruby are invited to make a donation in her name to Wounded Warrior Project, P.O. Box 758516, Topeka, Kansas 66675-8516 or Brevard Alzheimer's Foundation, 4676 N Wickham Rd, Melbourne, FL 32935.